This feature is available from version 3.10.0 of the Mission Center
As a course administrator, you can decide to add dates to your access rules.
This can be :
- an access start date: the course will only be available from the selected date (at midnight).
- an access end date: the course will be available up to and including the date indicated.
- a start date and an end date: the two dates are then added together.
Preliminary note: the functionality is available for training courses, recommendation quizzes and learning paths. The term "training course" is used in this article to make it simpler and more readable.
How to create an access rule with dates?
When creating an access rule, use the drop-down list to select the date(s) you wish to choose:
Starting date only: you must add a "From" date
Closing date only: you must add a "Until" date
Starting and closing dates: you need to add a "From" date and a "Until" date.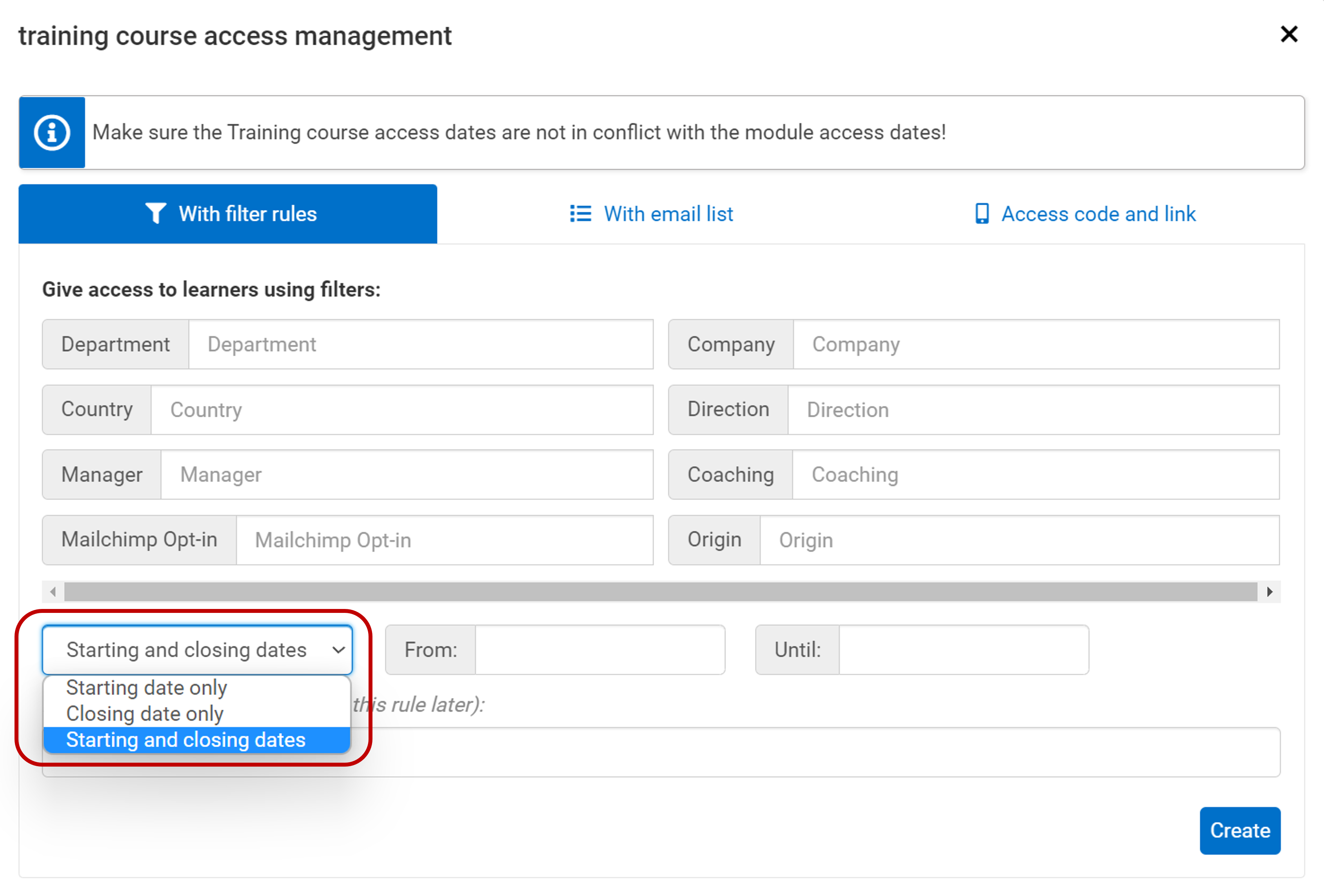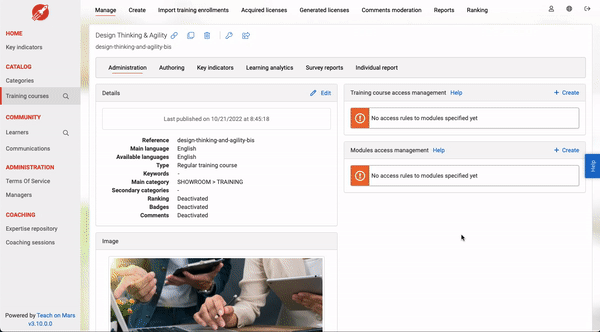 Once you have selected the dates, all you have to do is create your access rule. The dates remain visible in your created access rule, below the number of learners registered via the rule in question.
How is the closing date visible to a learner?
On the application, a learner can see the closing date directly on the course thumbnail and in the course description.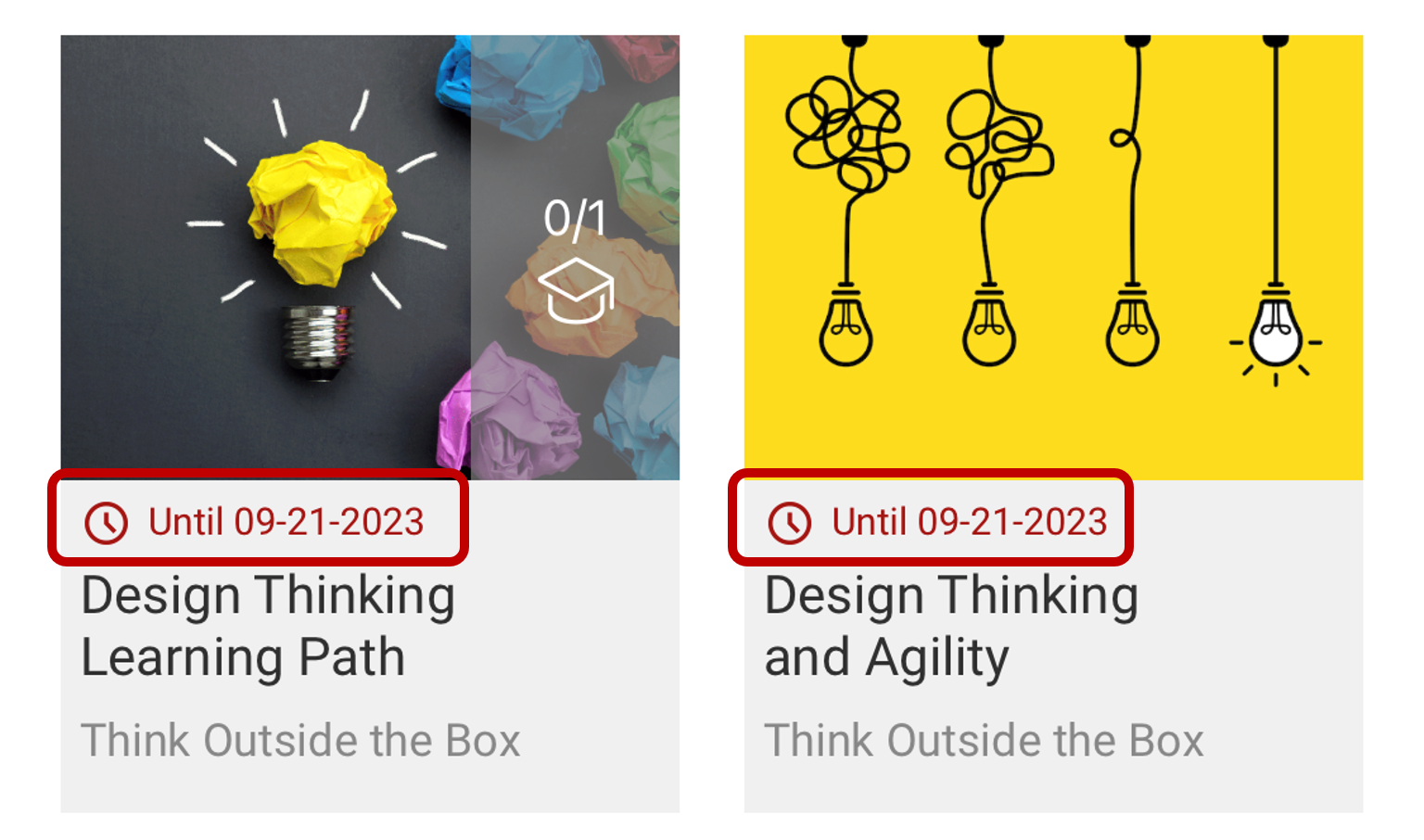 Learning path and training course with a closing date visible on the application
FAQ
Can I add dates to an existing access rule?
Yes, it is possible to edit an existing access rule to add access dates. Please note that if an availability start date is added, the course may disappear for the learner who had access to it before.
What happens if I do not indicate an access date?
An availability start date is visible, this is the date the access rule was created. The course is therefore available from the day the access rule was created.

Are access dates available for a recommendation quiz or a learning path?
Yes, access dates are available for all types of content in the course catalogue: training course, recommendation quiz and learning path.
What happens once the availability end date has passed?
The course disappears from the learner's application. Its statistics are kept in the Mission Center.
Can I manage access rules at the level of my course AND access rules at the level of the modules of my course?
Yes, it is possible to manage both. However, you must ensure that the dates are consistent: the module access dates must fall within the access period for the course and take into account the same populations if filters are used.