> COACHING / Coaching sessions
Once the Coaching add-on is activated, the "Coaching sessions" section is accessible to the "super admin" manager as well as to managers with the role "Can be a coach in the Coaching add-on".
List of coaching sessions
This section lists recorded discussions between Coach and learner.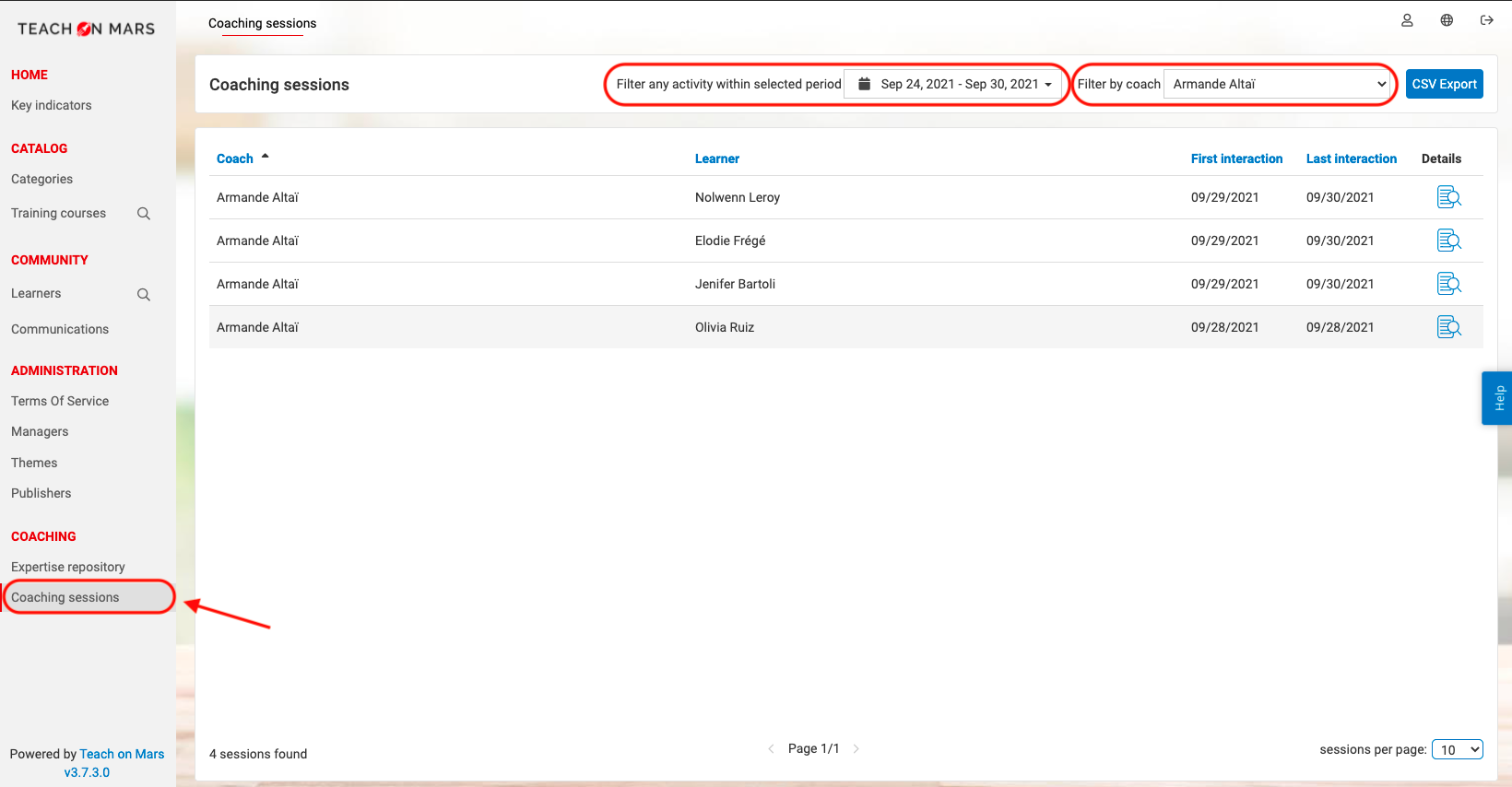 The list of discussions can be filtered by period and by coach.
It includes the following information:
The name of the coach
The learner's name
The date of the first interaction (first message sent)
The date of the last interaction (last message sent).
Export of coaching sessions
Data from coaching sessions can be exported in CSV format.
In this file, you will find the following information:
The date (in MM / DD / YYYY format) and time of the recorded interaction
The sender's login ("Sender")
The recipient's login ("Recipient")
The type of interaction recorded ("Interaction"):

"Message" (text message)
"Photo / video" (sending an image file or a video file)
"Assessment" (expert assessment)
"Recommendation" (training recommendation)

The coach's login
There are three additional columns on the file that allow you to specify:
The name of the expertise in the context of an evaluation
The level of expertise in the context of an evaluation
The name of the recommended training course in the context of a recommendation

Coaching session's details
You can access the details of a session by clicking on the "Details" icon.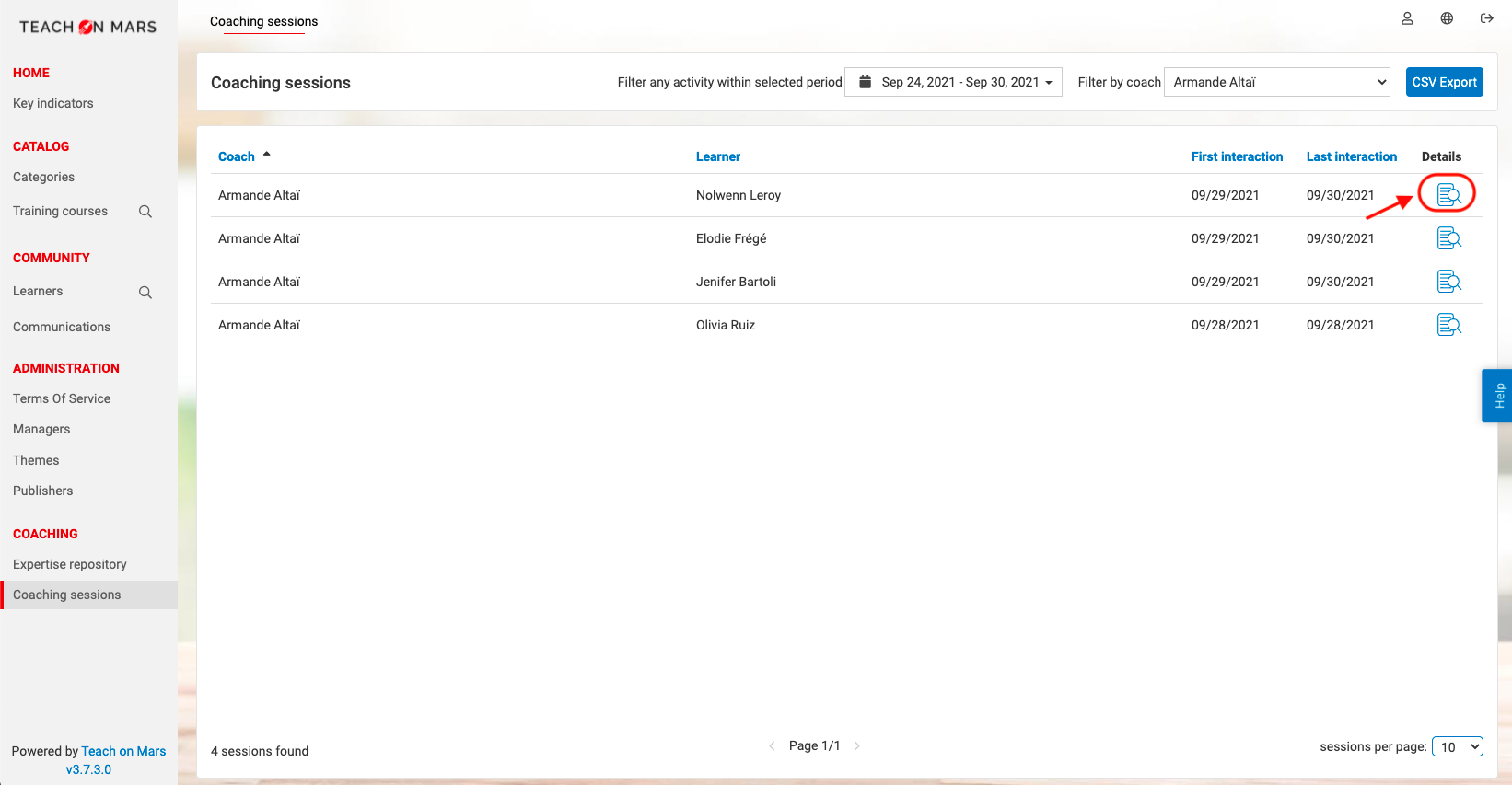 The details of a session refer to the data reported between the learner and his coach:
The number of evaluated expertises
The number of shared files (photos, videos)
The list of evaluated expertises with the date, the assigned level and any comments from the coach.
This data is linked to the details of a learner: they are also accessible directly from the learner's profile, in a dedicated "Coaching" tab.
The items displayed can be filtered by time period and by coach.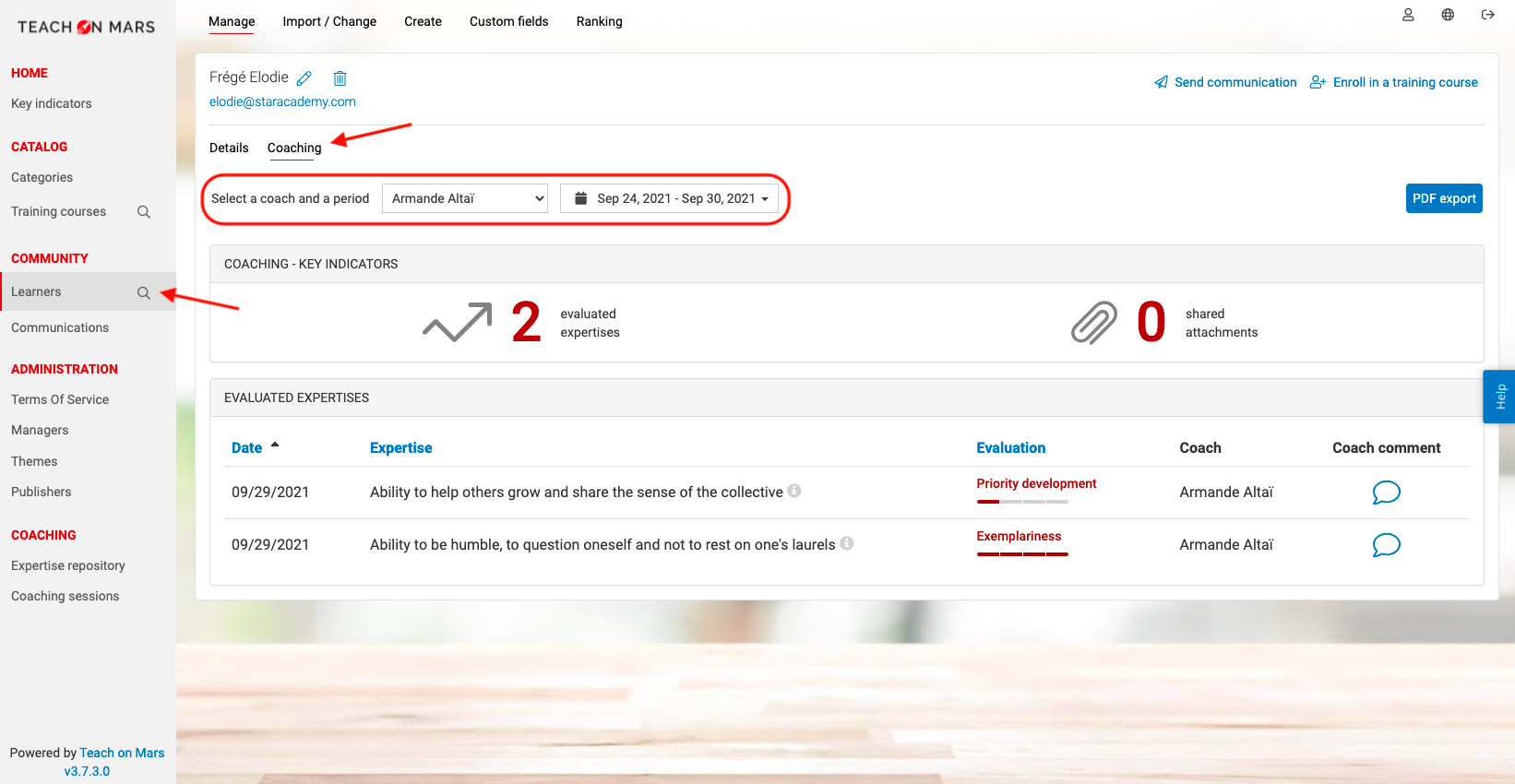 PDF export of evaluated expertises of a learner
The "PDF export" button allows you to export the list of a learner's expertises evaluations in chronological order. The information in the PDF can be filtered by period and by coach: all you need to do is apply the filters on the Mission Center beforehand.