You can translate your expertise:
by publishing the expertise on the Mission Center, after its creation;
when importing your expertise via CSV file;
by importing a CSV file to update your expertise.
> COACHING / Expertise repository
Translation of expertises on the Mission Center
Access the desired expertise by clicking on the editing icon

.
Select the language to translate via the "Editing language" drop-down menu.
Fill in the empty fields except for the reference which must remain the same.
By default, the original language is displayed to help you with the translation.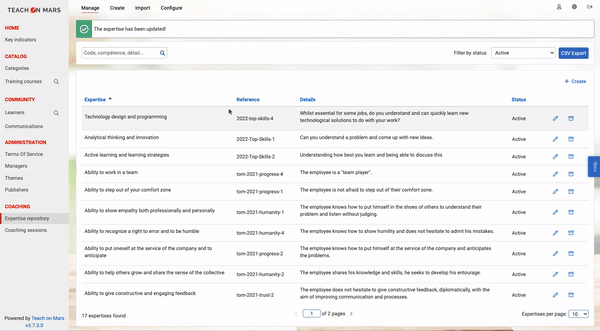 Translation of expertises via CSV import
You can export the expertises to CSV file and update this file to re-import it.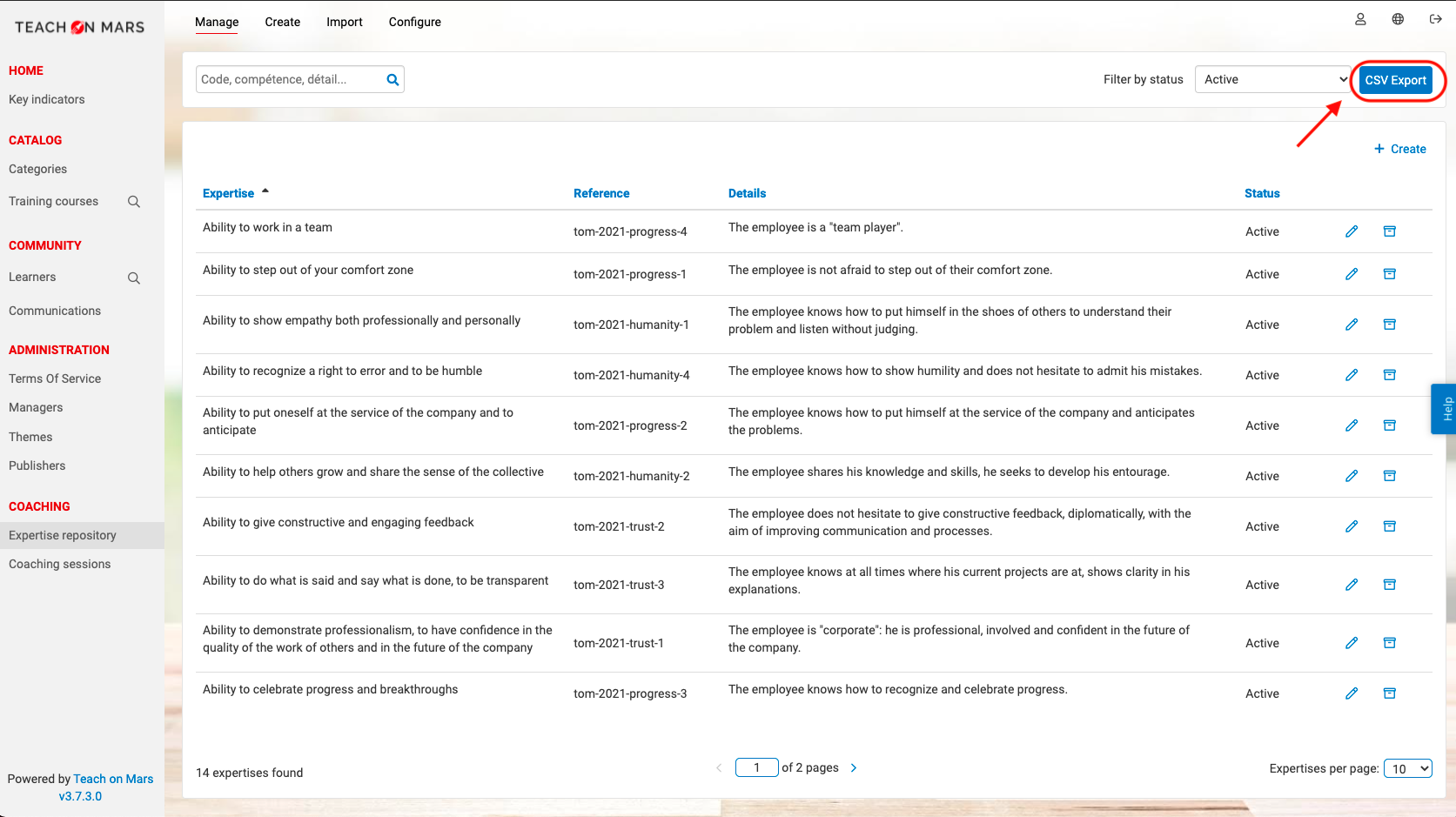 Otherwise, use the sample CSV file.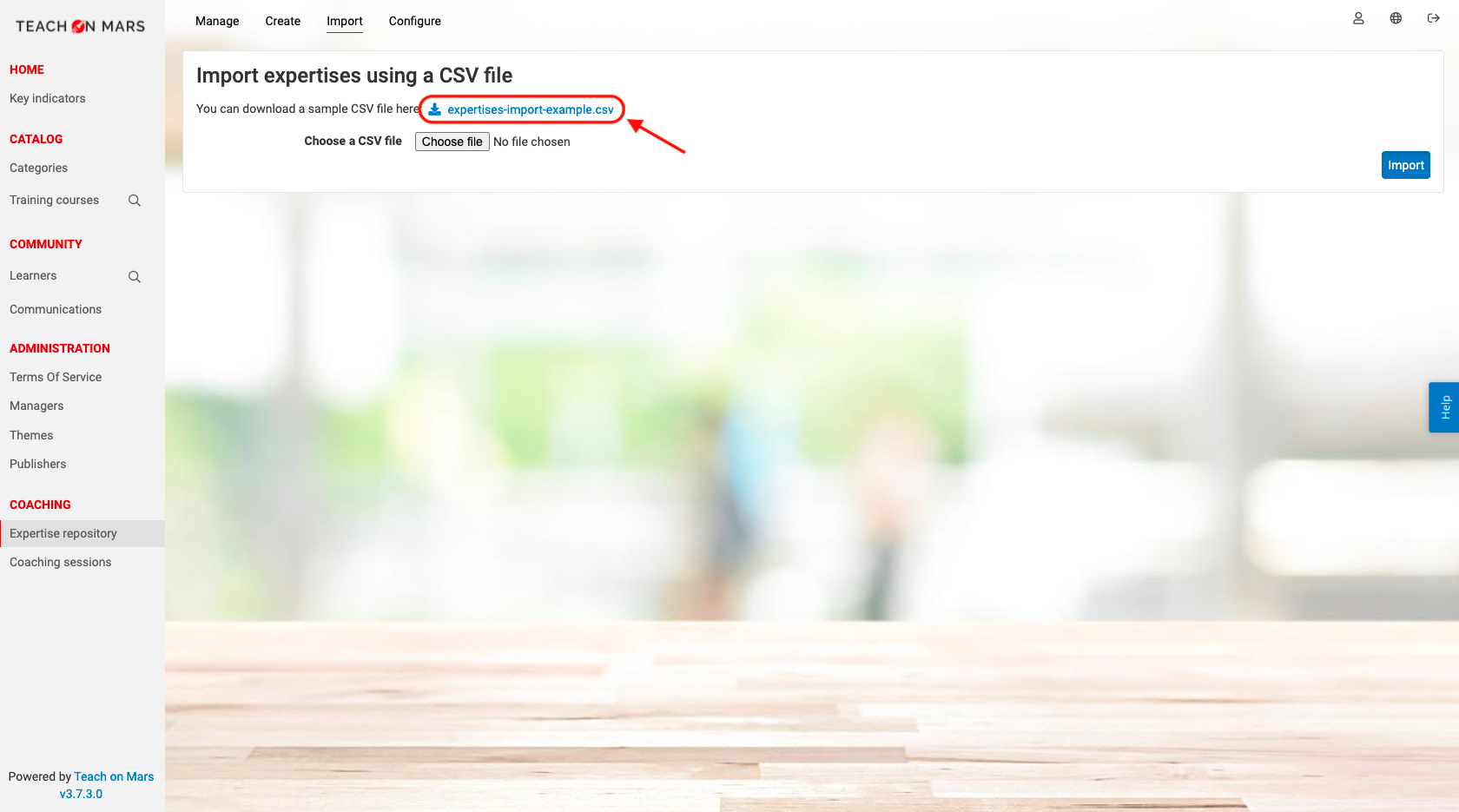 Complete or update the information in the file:
Reference code: add the reference of the expertise here. Remember to keep the same reference for the translated expertise
Language: enter the language code corresponding to the translation of the expertise
Name: add the name of the expertise in the corresponding language
Description: add the details of the expertise in the corresponding language
Archived: indicate here whether the expertise must be archived (Y) or active (N)

Import the file by clicking "Choose file" to browse your computer, or using drag and drop, then click the "Import" button.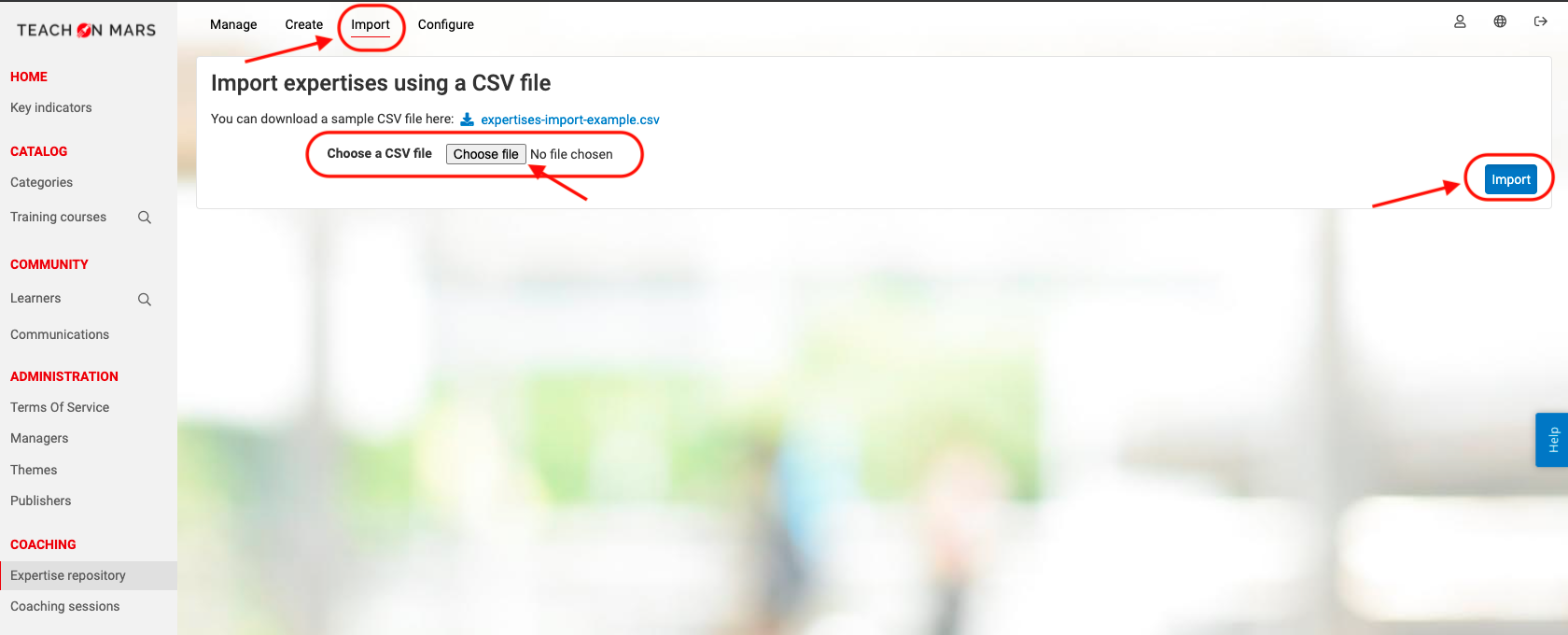 Your list of expertise is updated!