The implementation of the Coaching add-on includes a step of configuring the levels of evaluation of expertise.
> COACHING / Expertise repository > Configure
Configuring the number of levels
The number of levels must be determined when activating the Coaching add-on and must be between 2 and 8. Once configured, the levels can no longer be modified and are the same for all the expertises created on the Mission Center.
Configuring level labels
For the sake of universality, the names of the default levels correspond to fractions (1/4, 2/4, 3/4, 4/4).
The super admin and a manager with the "Can manage the Expertise repository" role can configure the names of the evaluation levels.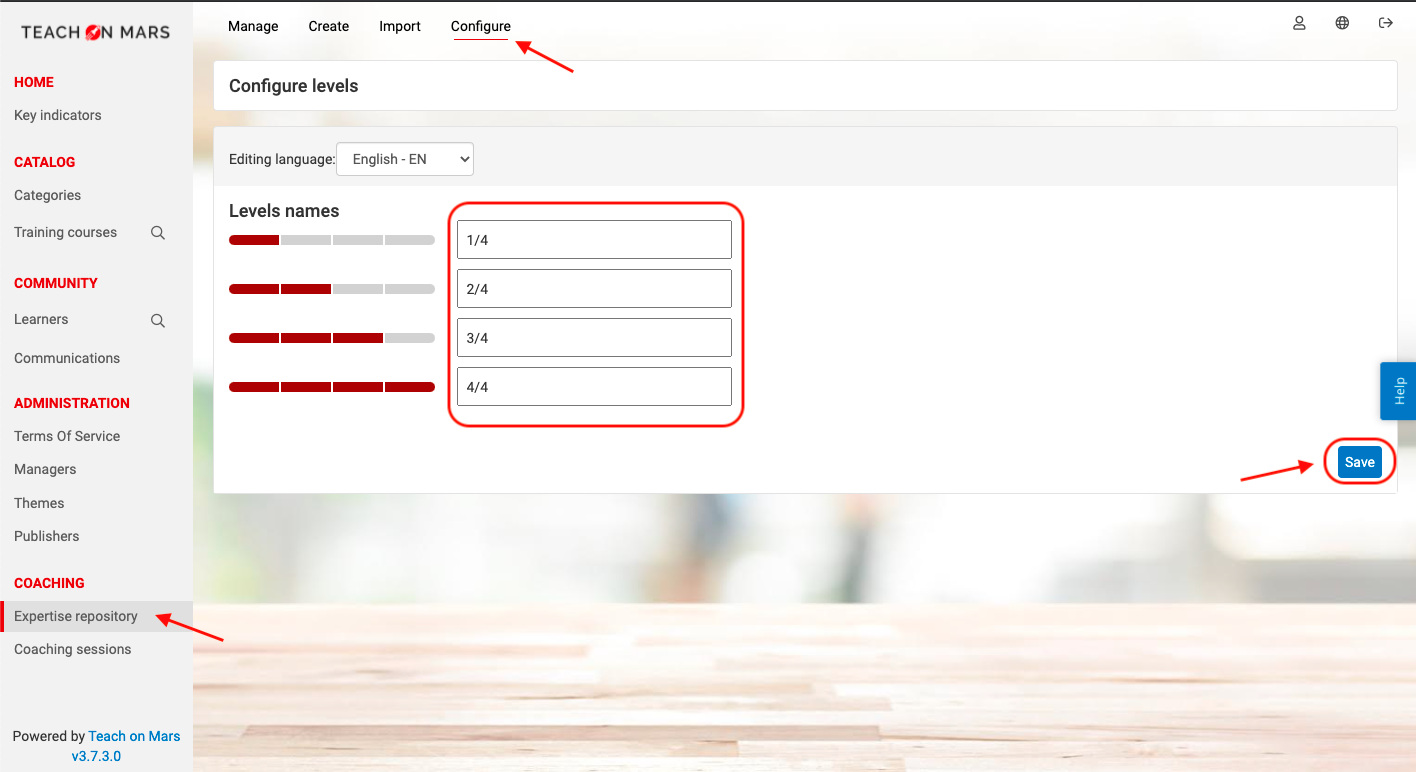 Edit the desired name for each level
Save the changes by clicking on "Save"
Change the editing language using the drop-down menu before editing the level names in your application languages. Remember to save the changes for each translation.