WHAT IS THE MODULE COVER ?
The module cover is the very first element from which your learners will be able to form an idea of the content of your activities. It is useful for distinguishing the universes of your different modules. The card will appear at the start of each new activity. The activities benefiting from this functionality are :
- Profiling
- Training Game
- Wordspool
- Sushi Game
- Pick a Word
- Fill the Gap
- Challenge
- Survey
Note : This feature does not apply to Mobile Course, Quiz Game and Flash Game.
> CATALOG / Training courses > Your Training Course > Authoring
HOW TO ADD AN IMAGE?
In the Cover section, click on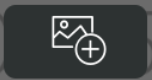 . A popup window appears allowing you to access your files on your computer. Also you can drag & drop your image onto the cover.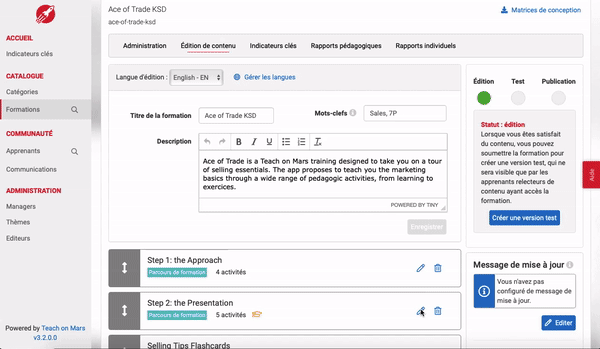 You must use an image with dimensions of minimum 728 x 1024px. You can then zoom in or focus on part of the image.
WHERE CAN I SEE THE IMAGE ON THE APP?
The image is visible at the start of each new activity within the same module.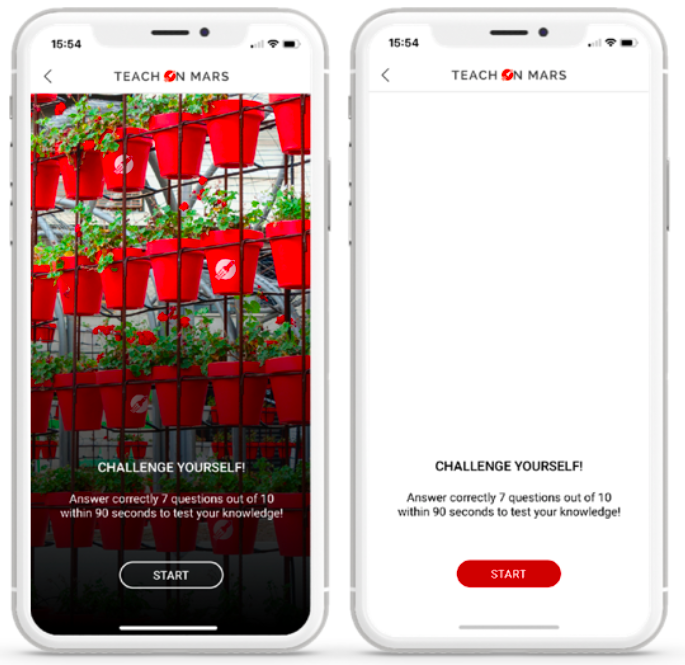 In the absence of a module image you keep an introduction page on a white background.
HOW TO MODIFY THE IMAGE?
On mouse over on the image, three icons appears:


: this icon allows you to replace the image. By clicking, the window opens and allows you to browse your files and thus select a new image. Finish by confirming your choice.

: this icon allows you to edit the current image. By clicking, it is again possible to zoom in / out the image, or to focus on a part of the image. Finish by clicking Save to save your change or Cancel to cancel the action in progress.

: this icon allows you to download the current image.