Note: it is not possible to delete a manager account. Indeed, deleting an account would mean deleting all of the data linked to the account (communications on the Wall, statistics, etc.). However, you can deactivate an account so that access to the Mission Center is blocked.
How to deactivate a manager account?
> ADMINISTRATION / Managers > your manager
To the right of the manager picture, click on

In the popup window, select Inactive and click on Save to save your modifications.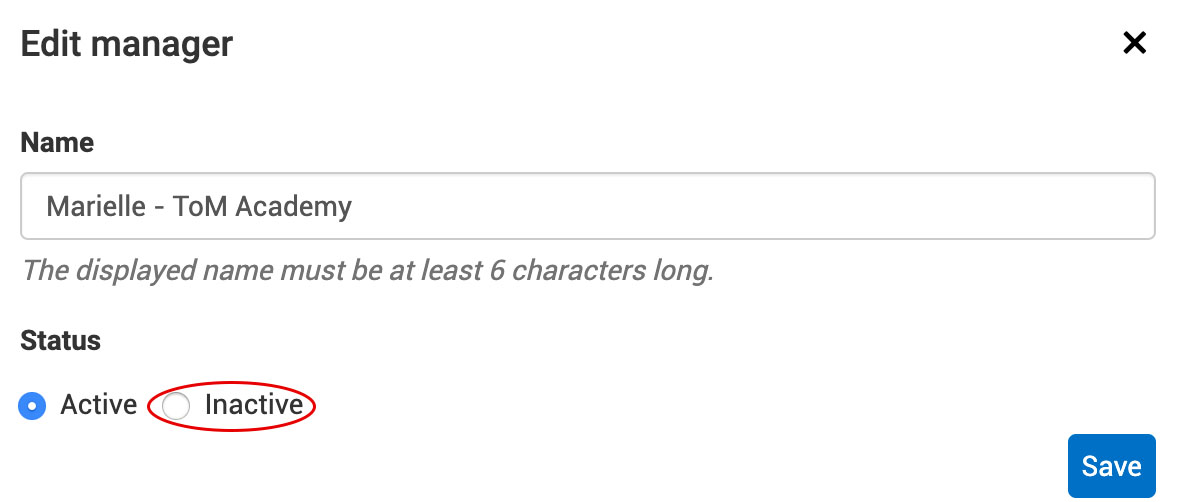 How to deactivate / delete a super admin account?
A super admin account cannot be changed, deactivated or deleted directly in the Mission Center.
If you wish to make a change to a super admin account, please contact your Teach on Mars Project Manager.