Wooclap is a great tool to create and manage real-time interactions with your audience like questions, polls, rating, brainstorming, word cloud, and so on.
When you create an event in Wooclap, you will be given a link that will lead your users to the right session.


The link is available in the top right hand corner of the event screen
There are various possible integrations in Teach on Mars, but they all rely on the usage of this link at the right place. Let's get to it.
Integration through the Wall
This is the best choice if you want to use wooclap in the context of an event that is not entirely linked to a training course. There are two ways of doing that:
by creating a web link communication, which leads directly to the session
by creating an article containing the link, which allows you to create more context before the user joins the session
In a web link communication
As a link in an article

In the Mission Center:

In the Mission Center:

Create an Article
Fill in your content
Add a link block in the content
Fill in the label of the block
Use the Wooclap link as the URL in the block
Once the learner has opened the link:
If it's the first time opening Wooclap, the learner will be asked for a username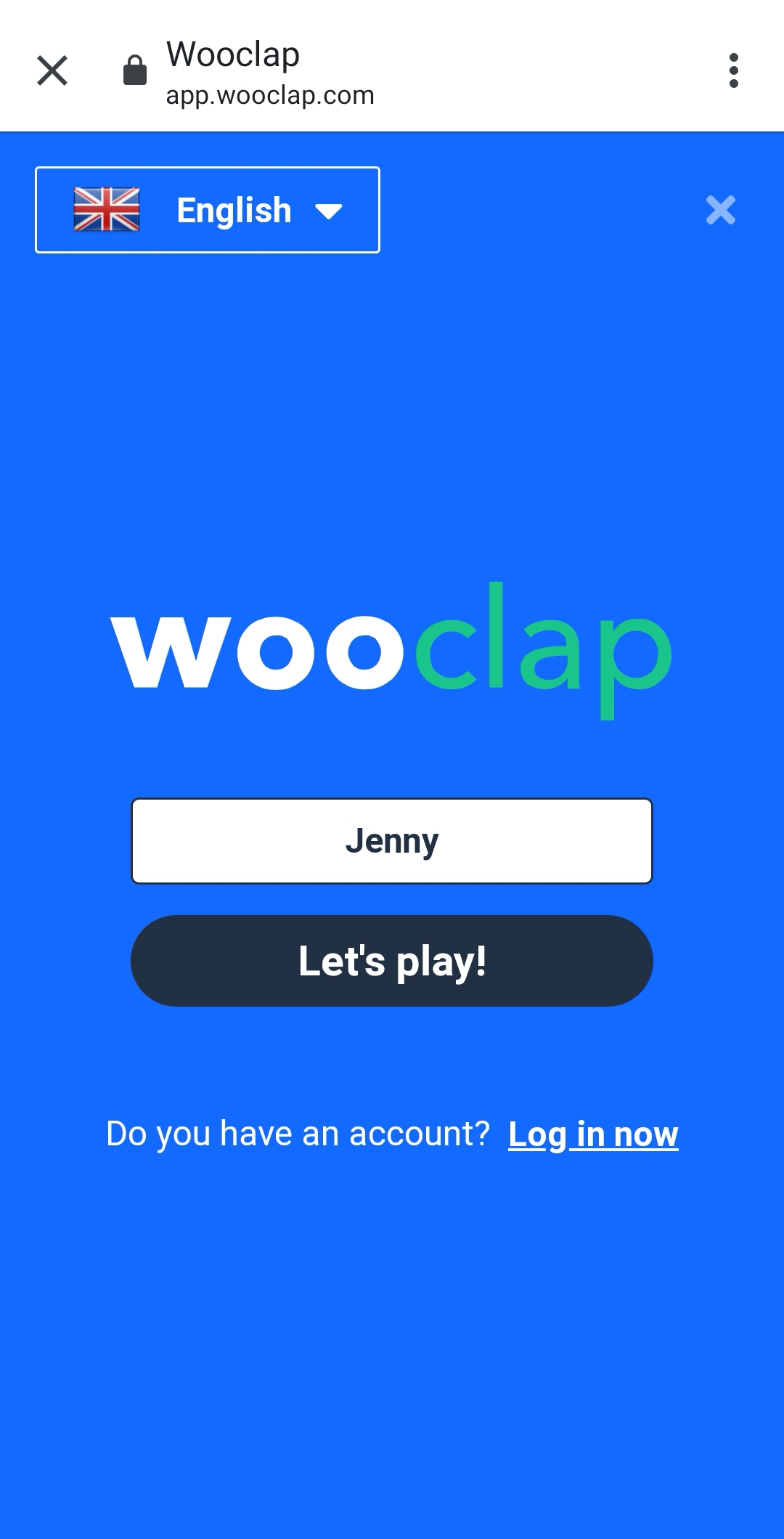 After clicking Let's play the learner reaches the session and can participate
Integration in a Training course
The Wooclap link can be put in a training course as a web link activity. This forces the learner to download a whole training course before being able to join the Wooclap session.
This option is useful if your Wooclap session is related to a training course that needs to be completed before the session. The Wooclap web link activity becomes another step in the training course.
Both methods can take advantage of the use of deep links and QRCode to immediately access the session!
Read How to create a deeplink (or QR code) to a communication? and How to create a direct link (or QR code) to a training course?