Perhaps you created your activity using an Excel® template, or else you have exported your content and wish to re-import it after modification? Here's how to proceed.
Note: this functionality is valid for Mission Centers where the web authoring tool is enabled.
> CATALOG
/ Training courses
> your training course > Authoring
1. Importing the content of an activity
To import your Excel® template, go into the editing mode (Authoring) where you edit your activity.
Click on the Upload / Download button
Select "Upload Excel file"
Click on "Browse file" to browse your computer or drag and drop the file
At this point, there are two possible options:
Option 1: The media declared in the Excel® template have already been integrated into
the web authoring tool beforehand. In this case, no action is required: the web authoring tool
is simply updated with the content of your file.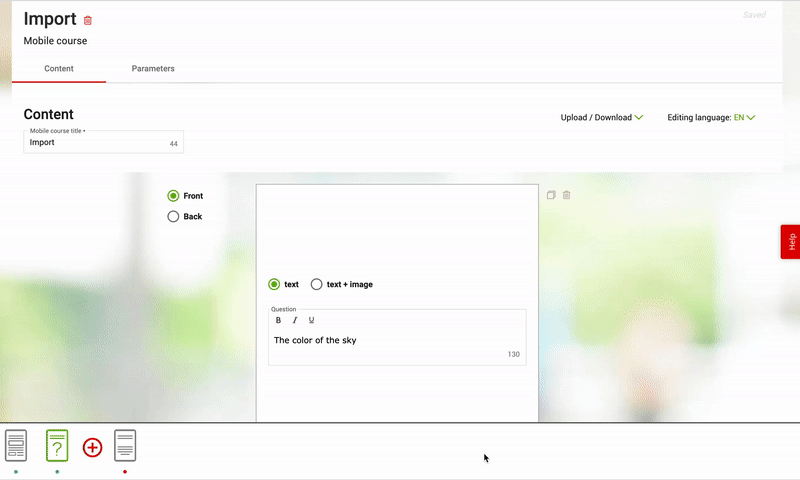 Option 2: the media declared in the Excel® template have not yet been integrated, or new media need to be added. In this case, a new pop-up window will appear to allow you to integrate the media either by drag and drop or by clicking on "Browse file" to browse your computer to the relevant folder.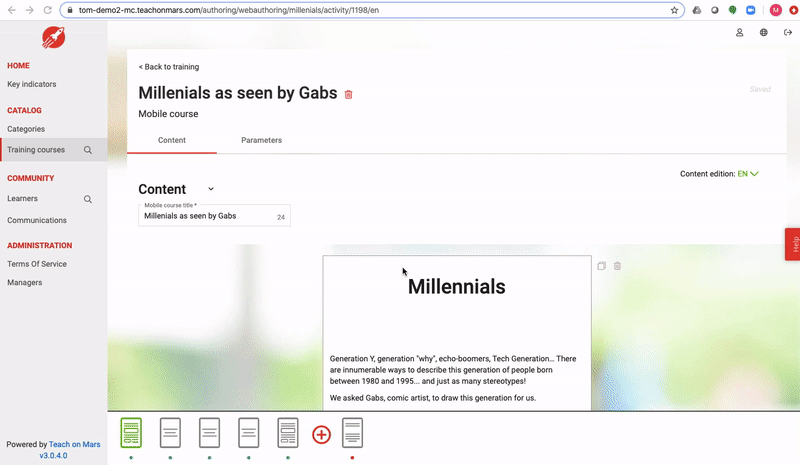 2. Importing an Excel® template to add a translated version of the content
Perhaps you need a new language version? If you wish to integrate a translated version of an activity, proceed as follows. Go to the mode for editing (Authoring) your activity, choose the target language in which your activity needs to be updated, then import your translated template.
If the media are the same as in the original version of your activity, there is no need to upload them again: they are already integrated. If new media have been declared in the translated template, you will be able to upload them after integrating your design template.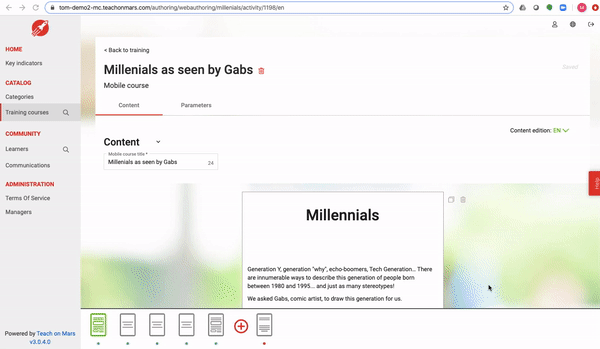 You can also edit your translated content directly in the web authoring tool interface.
Note: the title of the activity is not exportable, and therefore is not automatically updated when the content is imported. It must be added separately in the web authoring tool.
Also:
How to export the content of a training course