How to export
You can export each page of your Power BI report by clicking on export on the top left of your report.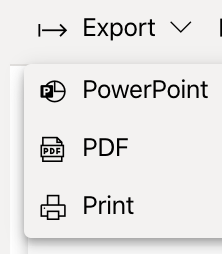 How to get by mail one page report of your learning analytics
You can subscribe to an automatic export by mail on each report's page of your dashboard by clicking on "Subscribe".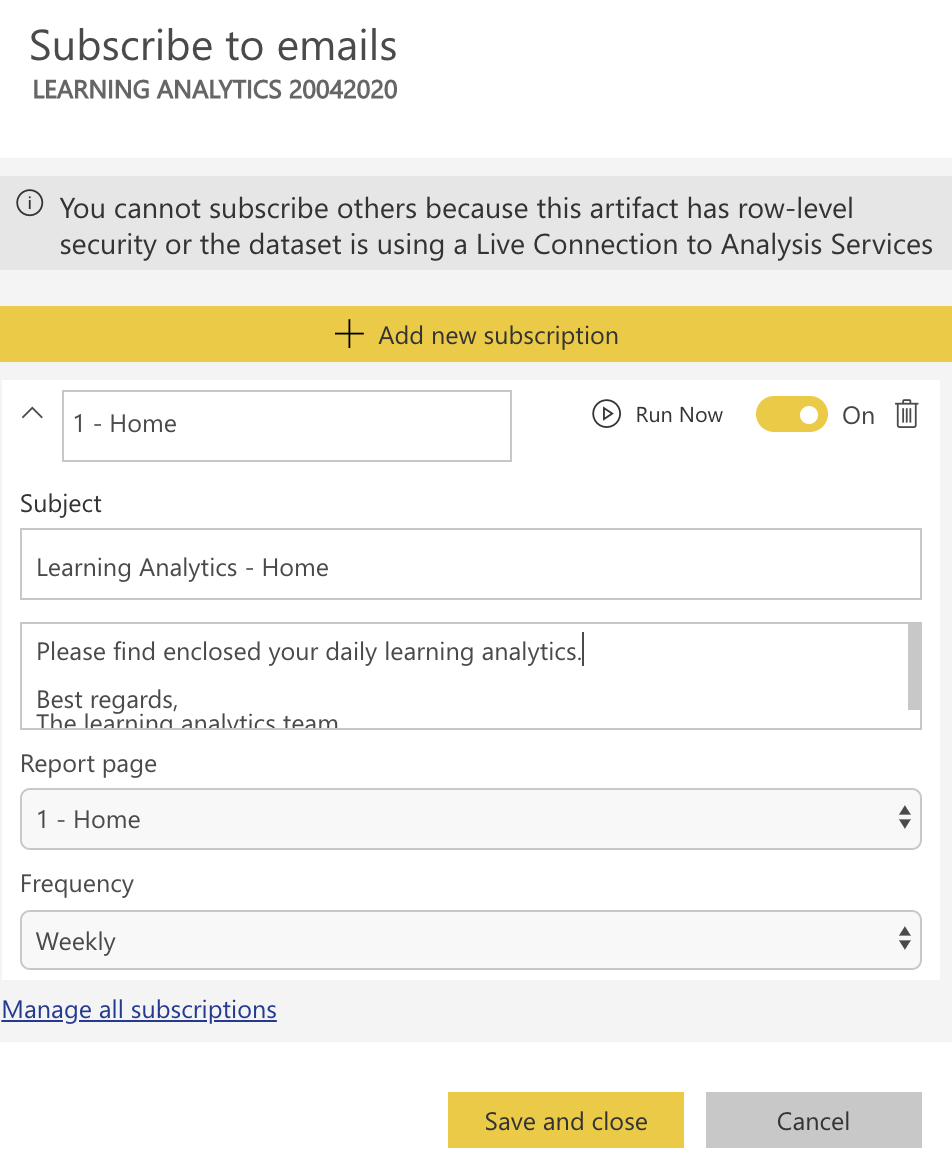 How to make sure you do not have a filtered viewed.
You wish to make sure that not any filters have been left over while analysing your datas? Click on "Reset to default" and all your filters will come back to the default filters.

How to save a page and your preferred filters?
You did create filters on a page and wish to save it ? Create your self a bookmark !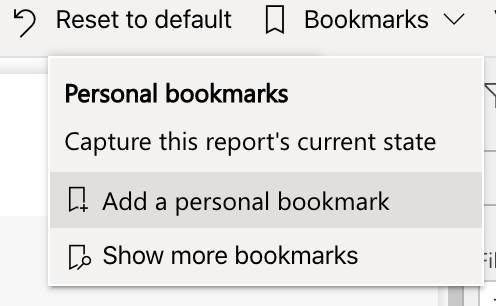 How to use WIDGETS
Each widget can benefit from different icons enabling interactions with it.
Those interactions can be :
Copy the image

Show active filters

Go to full screen

Export data (available on some widget only)
For example, while browsing the filter you can check the active ones.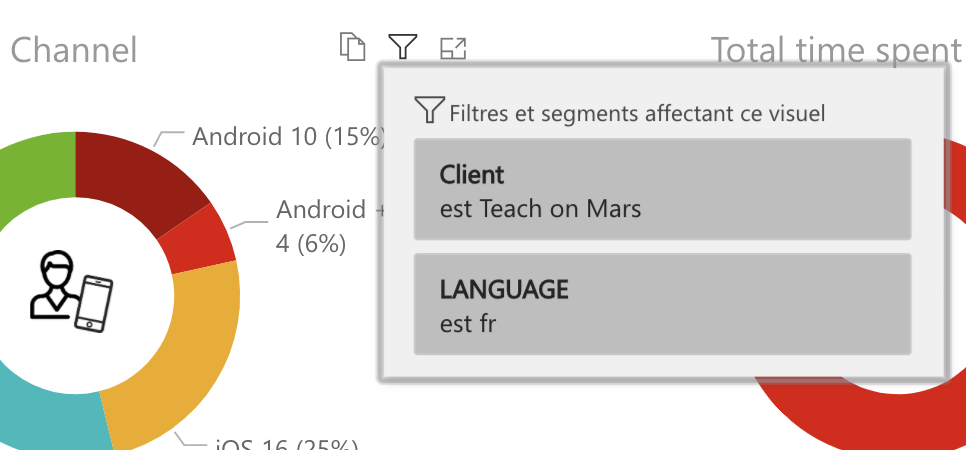 While browsing the "..." icon, you would be able to export the datas on XLSX or CSV format (available only on certain chart)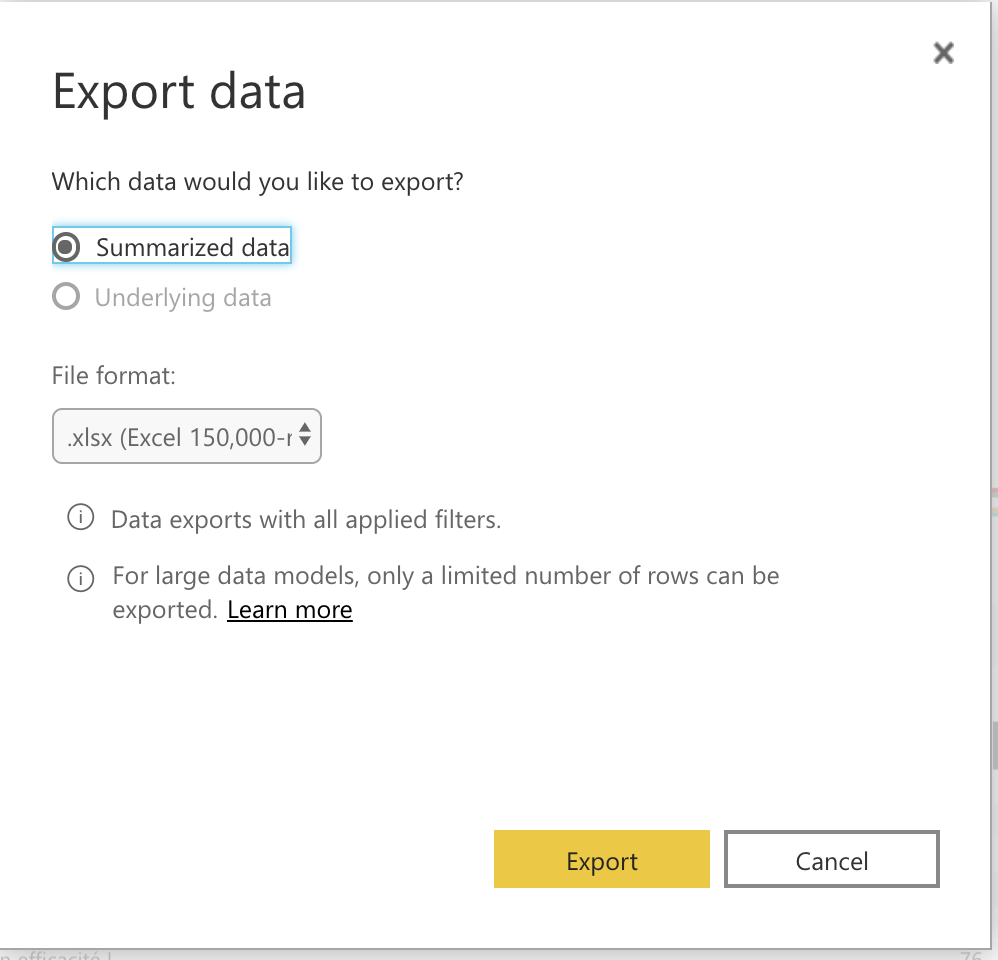 How to navigate in charts
Some charts enable you to have more details by a right click and the "Drill through" functionnality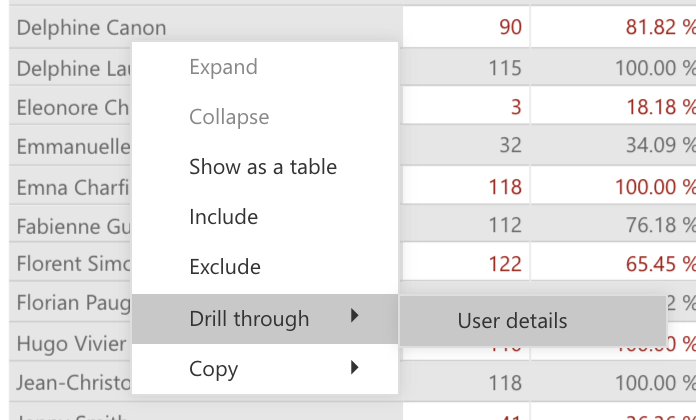 For more information on how to use POWER BI, please do not hesitate to visit Microsoft website. Check with your IT which licences you have and what associated right you benefit from :