You run a Live session! and now want to archive it? Your Live! session list is increasing and you want to clean it up?
Manage your Live! sessions thanks to the Archive functionality.
> CATALOG / Training courses > Your training course > Your Live! session

Select the Live! session you wish to archive
In the left menu, click on "Archive"
Click on "Back to training" to return to the training administration page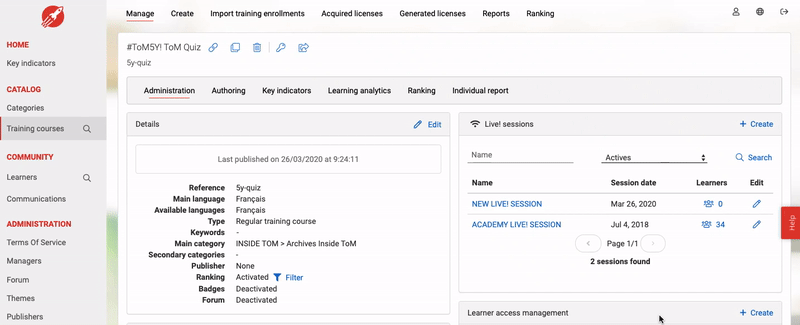 You can find your archived Live! sessions by filtering the search for Live! sessions.
You can also unarchive a Live! session:
Find your archived Live session! by filtering the search on "Archived"
Select your Live! session
Click on "Unarchive" in the left menu

Start here to learn all about the Live! option!