Enliven your classroom trainings with a real-time mobile activity by choosing the Live! mode.
Learners connect to the Live! session from the application and complete the Live! activities, while the trainer has access to the results in real time.
Activities in Live! mode are protected by an access code generated from the Mission Center. This code allows learners to access activities as soon as the trainer or facilitator starts the Live! session.
Note: a Live! session can gather up to 30 connected users. Internet connection is required.
WHICH ACTIVITIES CAN BE USED LIVE?
The Live! mode can be used in two ways :
Competing with other learners in scored activities:

Feedback with the Brainstorming activity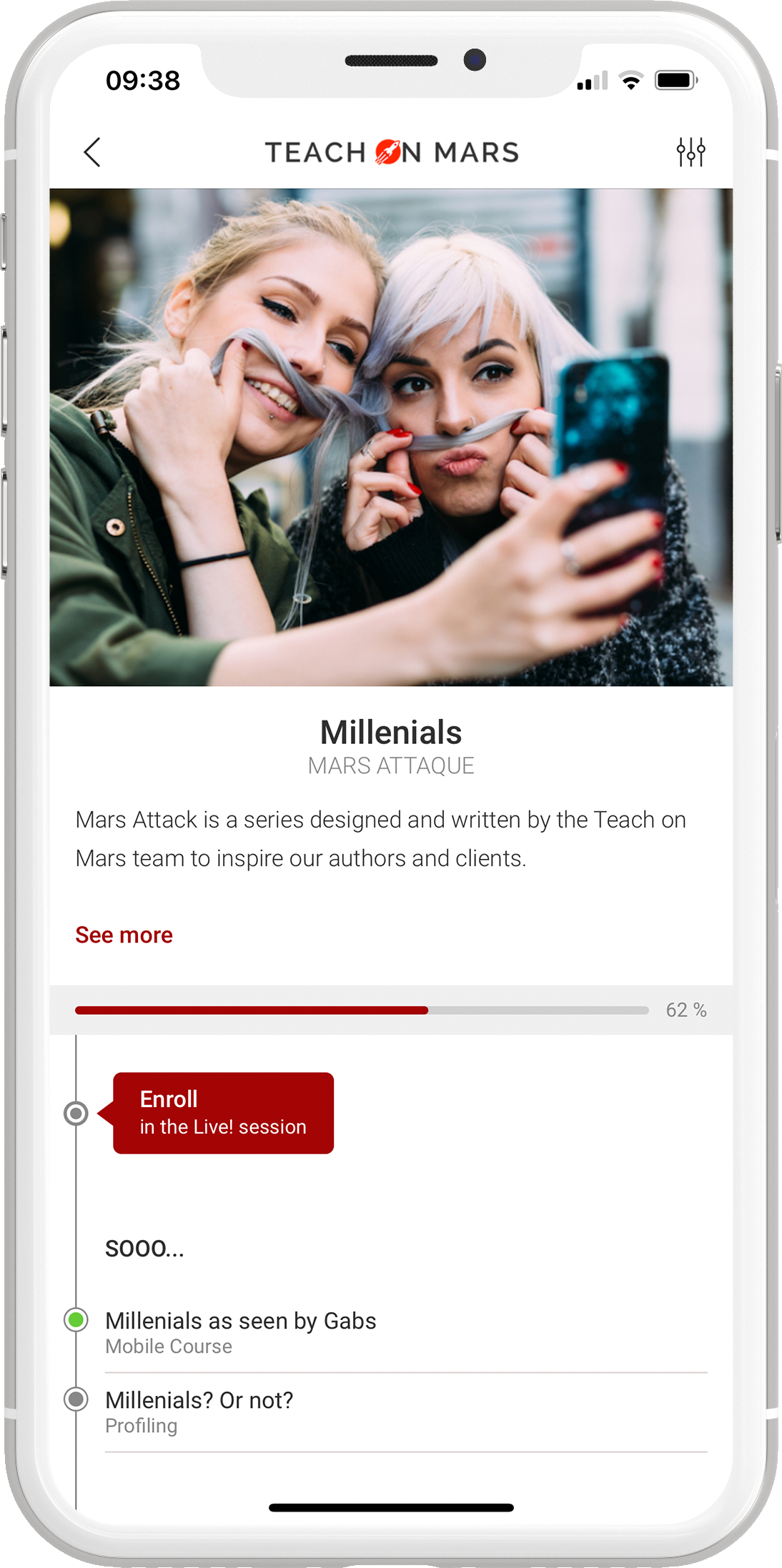 The Live! is accessible via the red button, just below the progress bar.
The Live! session may include one or more training activities.
Next steps :
How can I turn my activity into a Live! activity?
How do I create a Live! session?
How do learners connect to the Live! session?