(Previous step: How to turn my activity into a Live! activity? )
> CATALOG / Training courses > Your training course > Live! sessions
Note: Live session management! is only possible when at least one Live! activity is available in the training course. Your Manager account must have the role "Can create and manage Live sessions!" to do the following operations.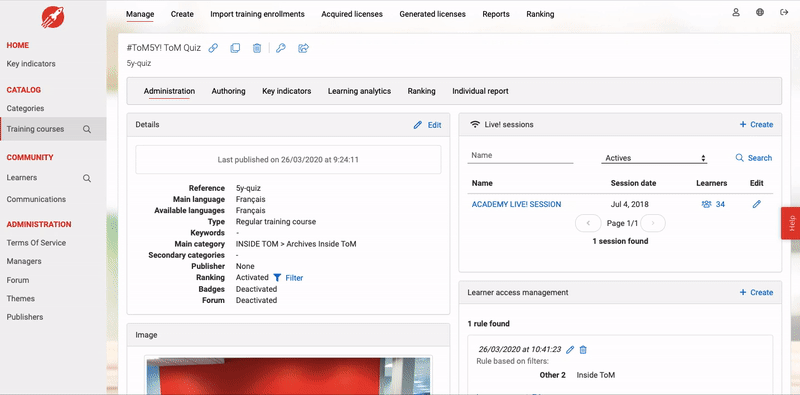 Click on "Create"
Choose a name and set the date of your session
Validate by clicking on "Create"
Your session is now created! It appears in the list of Live! sessions.
Next steps:
How do learners connect to the Live! session?