How to send a communication to a list of learners?
There are two ways to send a communication to several learners.
1. From the Learners page
> COMMUNITY / Learners
You can now select a list of people to send a communication to.
Read the articles on the communications creation if you need additional help.
2. Depuis la page Communications
> COMMUNITY / Communications / Create communication
You can directly type the login of the learners to whom you wish to send the communication, a suggestion will help you find your recipients: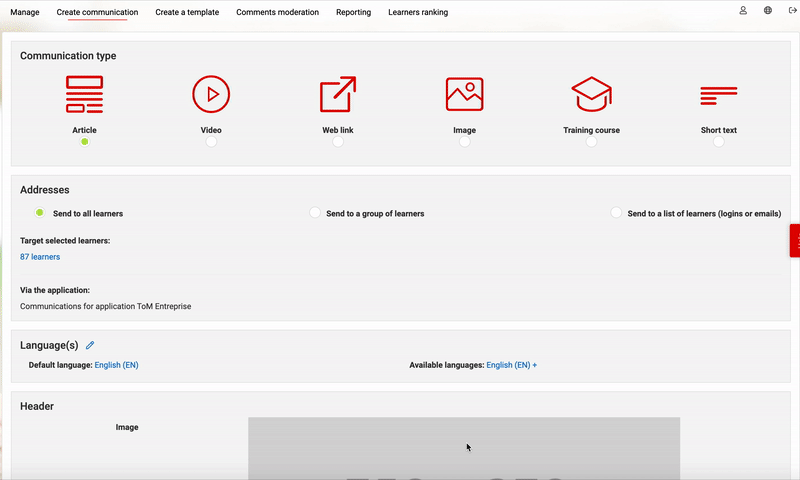 Once enrolled, the number of learners in the Target indicates the number of targeted learners
Note: It is also possible to copy/paste a logins list (separated by a comma).
How to send a communication to a group of learners based on custom fields

?

Note: unlike a training course which can be made available to several groups of learners, a communication can only be sent to one group of learners. The communication will have to be created several times to be sent to several groups. Either by duplication or by using a communication template.

> COMMUNITY / Communications / Create communication