It is possible for you to directly translate your communications. To do this, access your communication. Your communication was created in English and you have to translate it into French? Nothing's easier ! Edit your communication.
Note: If you opt for the push notification option, the text of the notification can be translated into all the languages ​​of your communication creation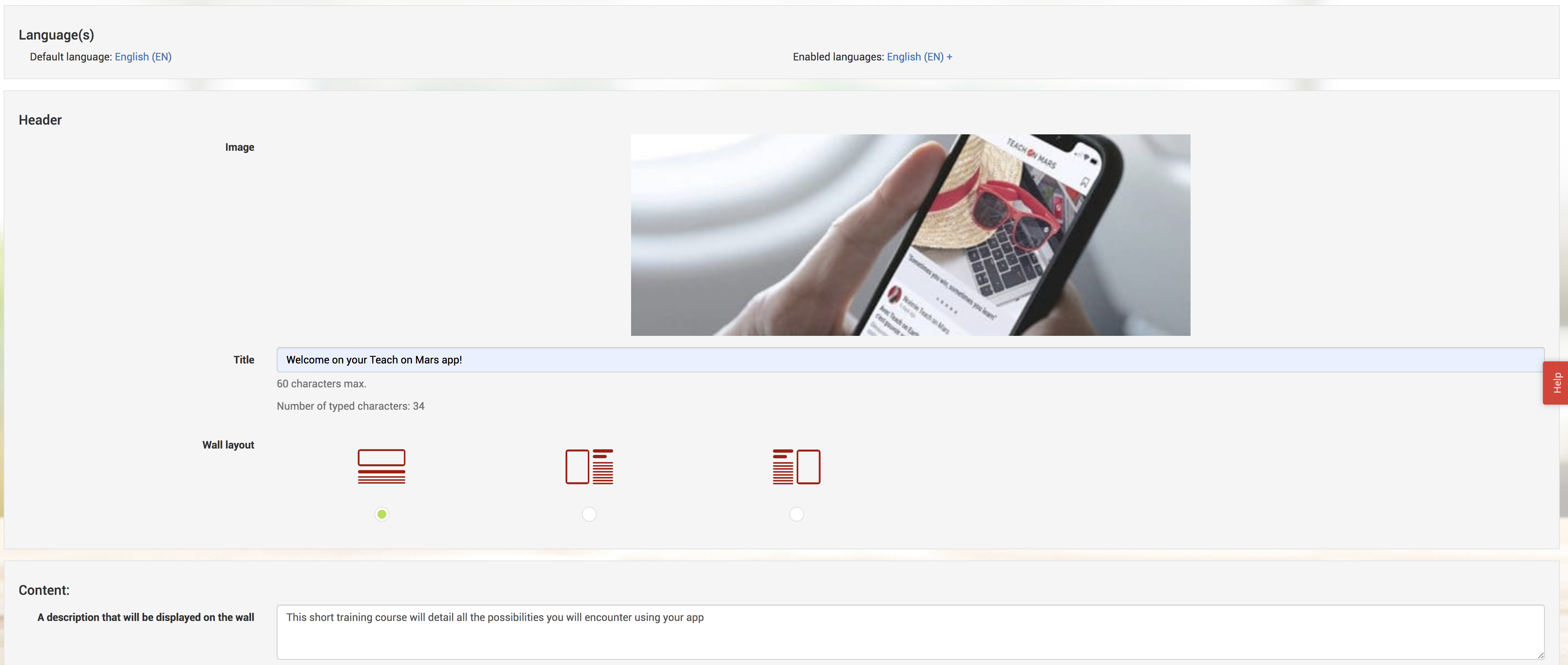 You can see the default communication language again

In the Enabled languages ​​box, select the languages ​​for which you want a translation.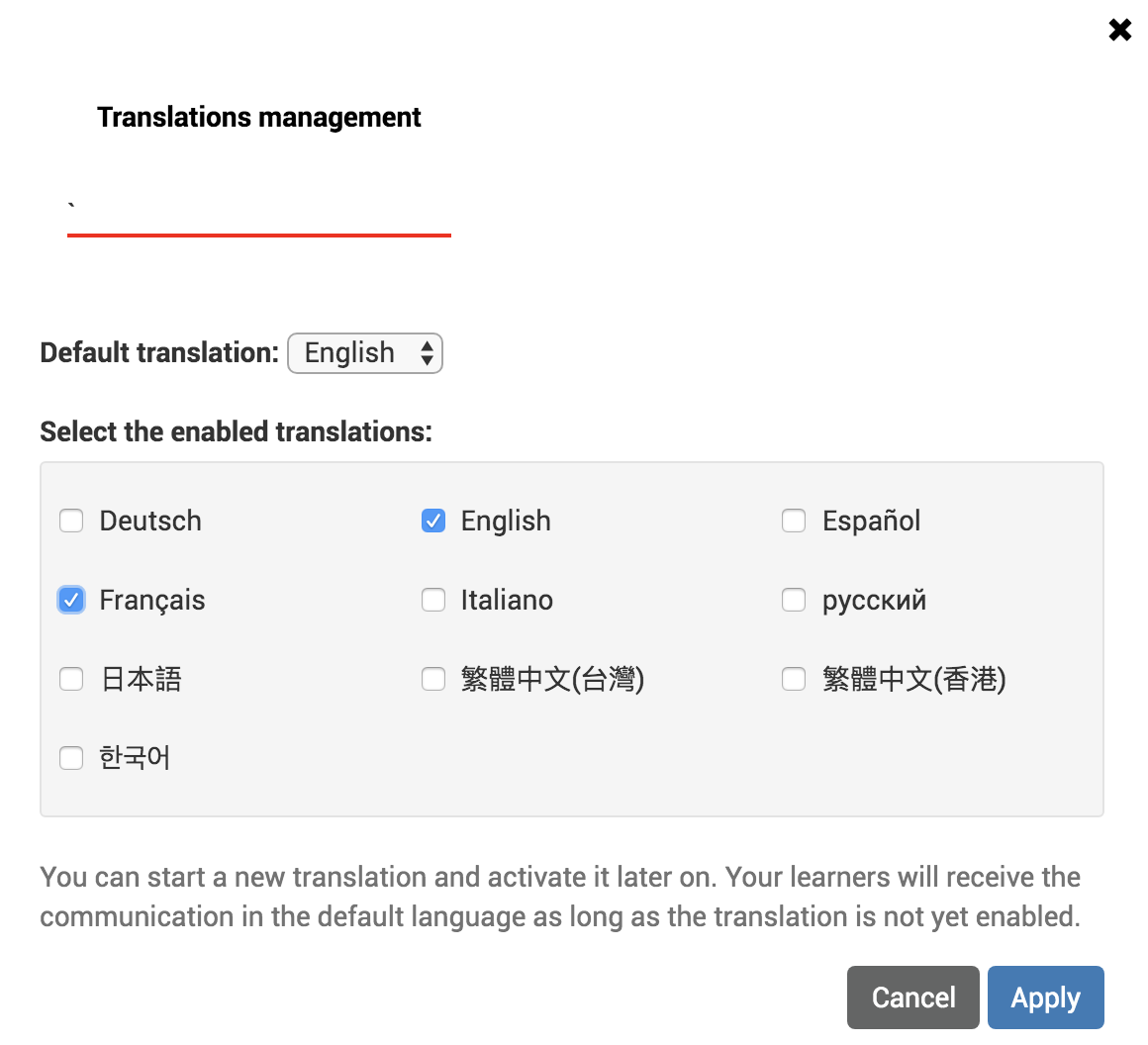 As soon as you click to save your choice, the new language(s) will appear

Click to save as draft to access the drop-down menu allowing you to change your editing language.

You can now select the language (French) of the communication to start the translation.

You now know that you are editing the French language:

You can therefore translate the title and description of your communication.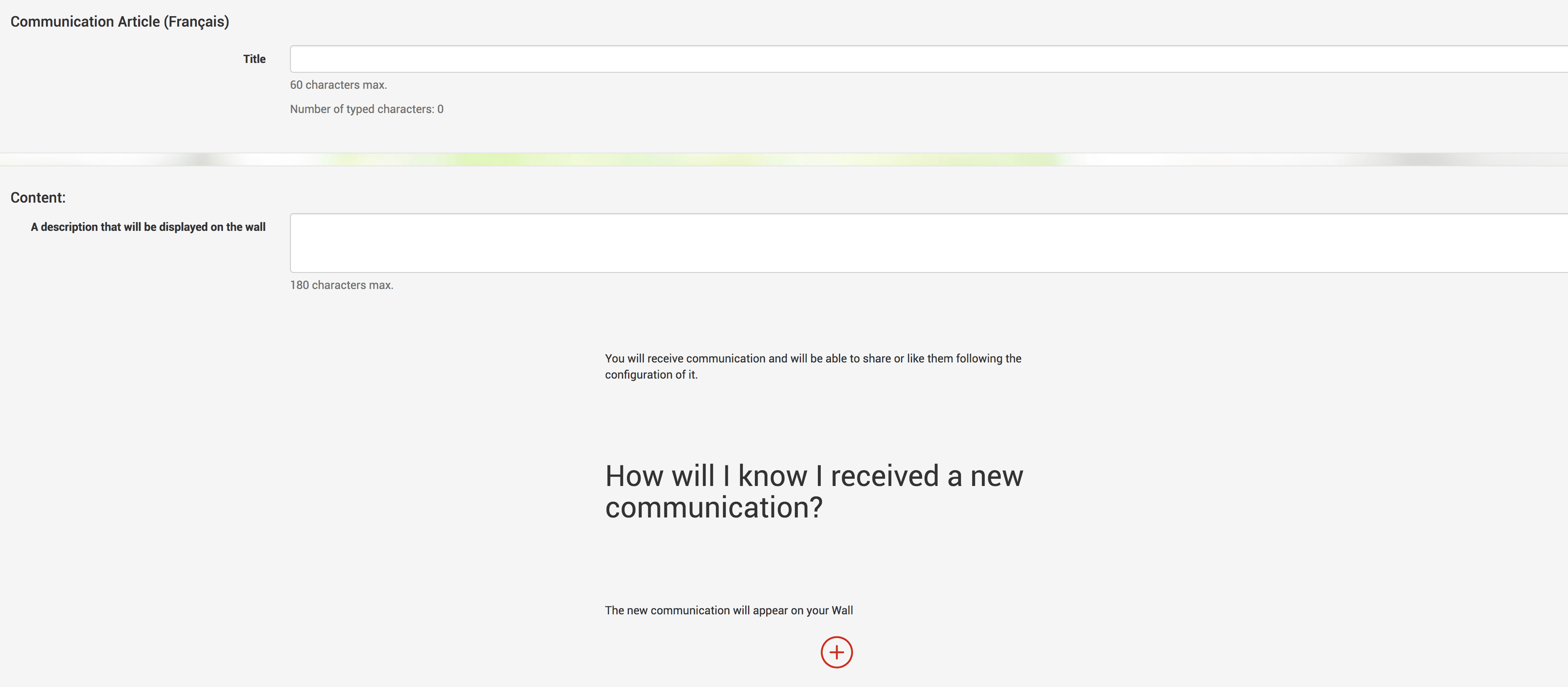 The title and text blocks appear in the original language. You just have to click on the block to be able to edit it and translate the text in the new language (French).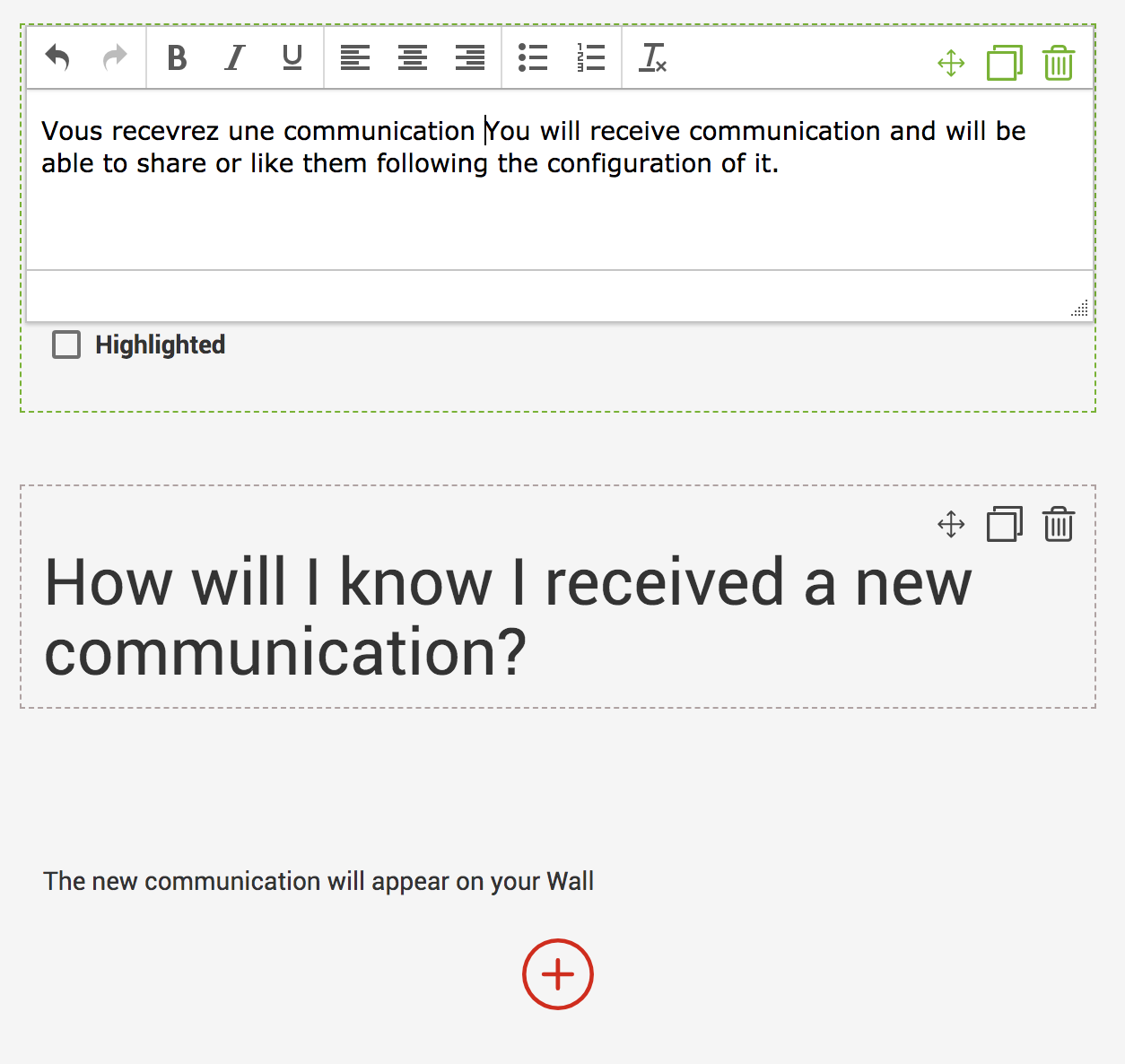 If for some reason the original language (English) needs to be changed, click Save and translate to save your work before changing language

Just like when creating the original article, you must fill in the fields with the translation.
If everything is ready, you can directly click on Save & translate to have your translation taken into account when sending your communication!
Note: If the selected default language upon creation of the communication was not the correct one, you can change it. However, you will have to copy / paste the text in the new default language by saving (Save and translate) at each step of the page before changing the editing language.