In your app the home page is usually the Wall, this is the first page your learners will see when they open your app. Via the Wall, you can communicate information to your learners.
HOW TO CREATE A COMMUNICATION ON THE WALL?
> COMMUNITY / Communications > Create communication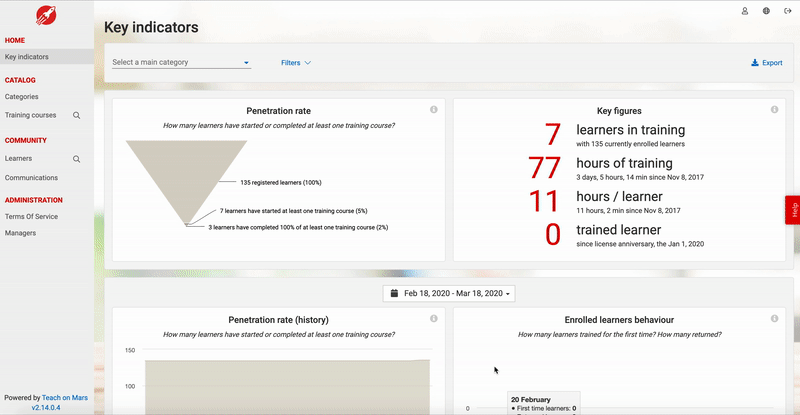 Choose the Communication type (Communication type) in the section provided for this purpose, select your recipients and title your communication.
For more information on communications, we invite you to access the section The Wall: types of communications covering the different types of communications and details of their construction.
COMMUNICATIONS MANAGEMENT
In the Mission Center, beyond the communication creations, you can have access to a set of information.
First of all, as a manager, you will be able to access all the communications that you have created, except the super admin who will be able to see the communications of each manager.
Another privilege of the super admin, he can create a communication model that will be shared with all managers.
The manager can also see the number of Likes and shares of communications.
Finally, in order to be able to study the social behaviors of your learners and measure their engagement, you have the possibility of monitoring Wall statistics.
When sending a communication, your image, visual, manager name appear, remember to personalize them by modifying your manager profile.