How to use communications so that they appear in the Wall?
> COMMUNITY / Communications > Create communication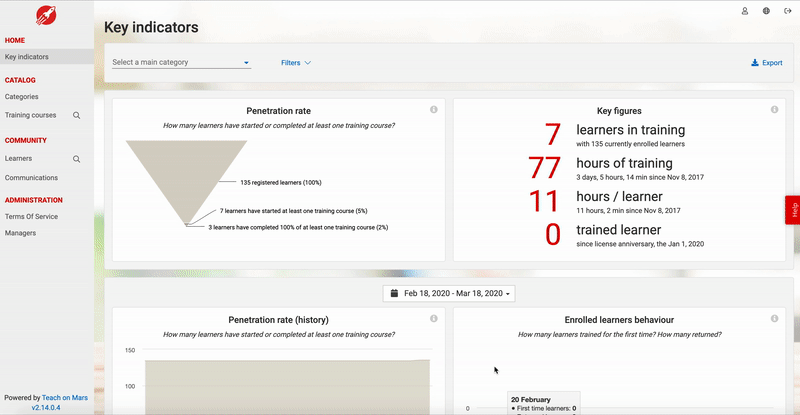 Select the Communication type in the section provided for this purpose.
We invite you to access the Wall: the types of communications section which shows the different types of communications.
In the Mission Center, the manager can see the number of Likes and Shares of communications, as well as their Top/Flop. But also, the number of Likes and partages of each learner.
The manager can create his avatar which will be displayed on all communications, read the article "How to modify the Manager profile?" to know more.
Articles that can be of interest:
- What are the Wall statistics?