> COMMUNITY / Learners > the learner account
The reports section allows you to directly access learner statistics by training course.
You will see :
the time spent by the learner in the app (even for deleted training courses)
his assiduity (attendance)
the number of shares
the number of likes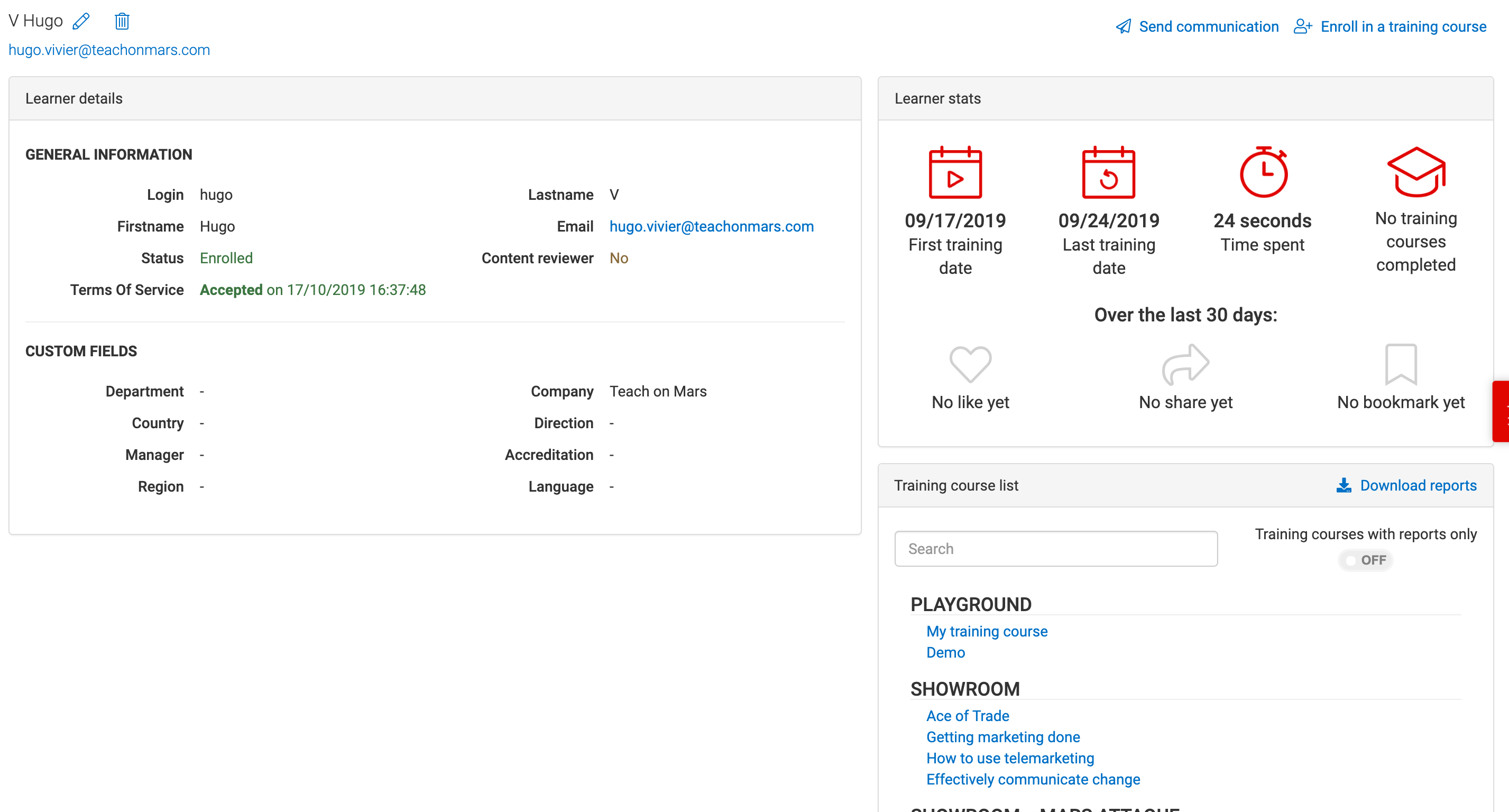 Remarque : le temps passé sur les fiches apprenants et sur le profil apprenant reprend le temps passé dans les formations (exercices et cours) mais également celui passé sur les articles. Par contre, le temps passé sur les articles n'apparaît pas dans les exports.
Une page de statistiques apparaît :
Vue synthétique des dates de première et dernière activité ainsi que du temps passé en formation.
La possibilité d'exporter les rapports de l'apprenant par formation
Certification : si la formation contient un module certifiant, le rapport individuel spécifie si l'apprenant est certifié ou non.
Note: the time spent indicated on the learner files and on the learner profile includes the time spent in training courses (exercises and courses) but also the time spent on articles. However, the time spent on articles does not appear in reports.
A statistics page appears:
Synthetic view of the dates of first and last activity as well as the time spent in the training course.
The possibility of exporting learner reports by training course
Certification: if the training course contains a certification module, the individual report specifies whether the learner is certified or not.
The learner has not been certified yet :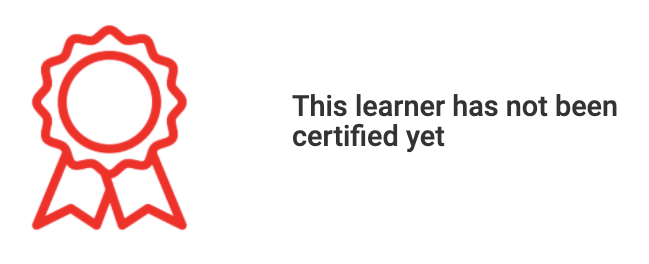 The learner has been certified (and you can see the date of the certification), you can also download the certificate or send the certificate again :