1. You reached this step and your training course is not displayed in Test version?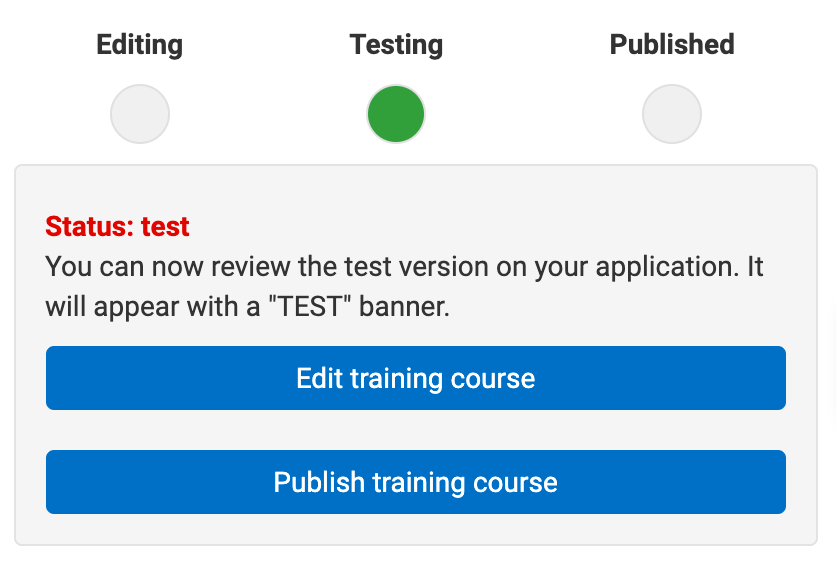 Several reasons may be causing this problem, you should check:
Training course access: it is important to know that once your training course is in Test version or published, it is, by default, unavailable for learners even for the training course editor. Thus, to make the training course available, it is necessary to create one/several access rule(s) in the section Learner Access management section, (read the article "How to enroll learners in a training course?

"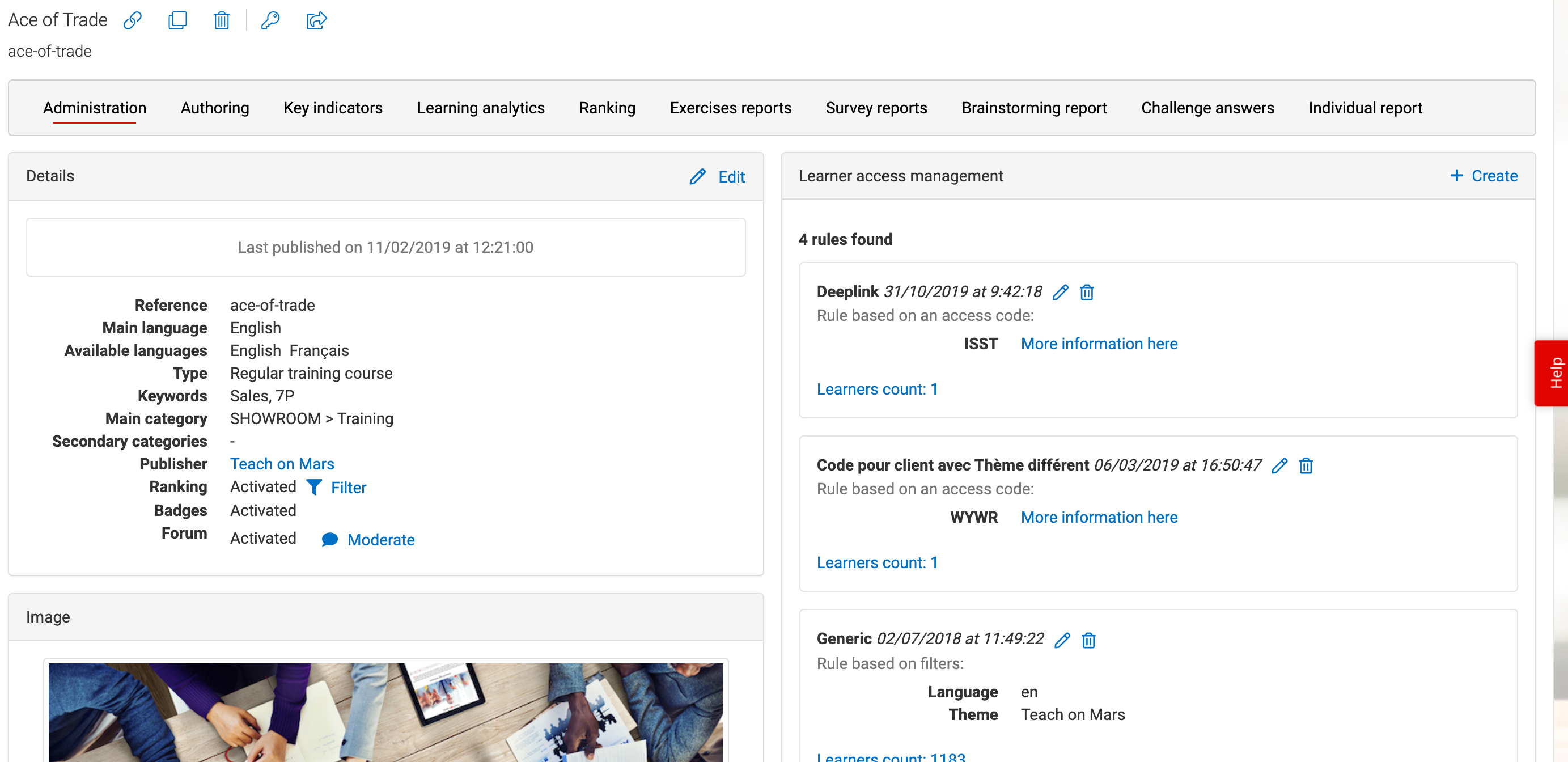 The content reviewer status: when you create a Test version of your training course, it is crucial to give your learner account the content reviewer status (for more information, read the article "How to give a learner to content reviewer status?".
Update your App : the issue of visualization may be due to your App version. It is therefore recommended to update your App.
Check that you have not deleted the category associated with your training course: if your training course is associated with a category that was subsequently deleted, then your training course will no longer be visible, so you must associate your training with another category (for more information, read the article "How to add, delete and edit categories within the training catalog?"

.
2. The training course is not displayed once published
Points 1 (on access), 3 (on version) and 4 (on category) are also relevant if the training course is published.