What are badges ?
Note: the badges will work only if the training course has been published.
Learners receive badges if the Manager has activated the option in the Mission Center. These same badges are visible on the learner's personal page from the Profile tab: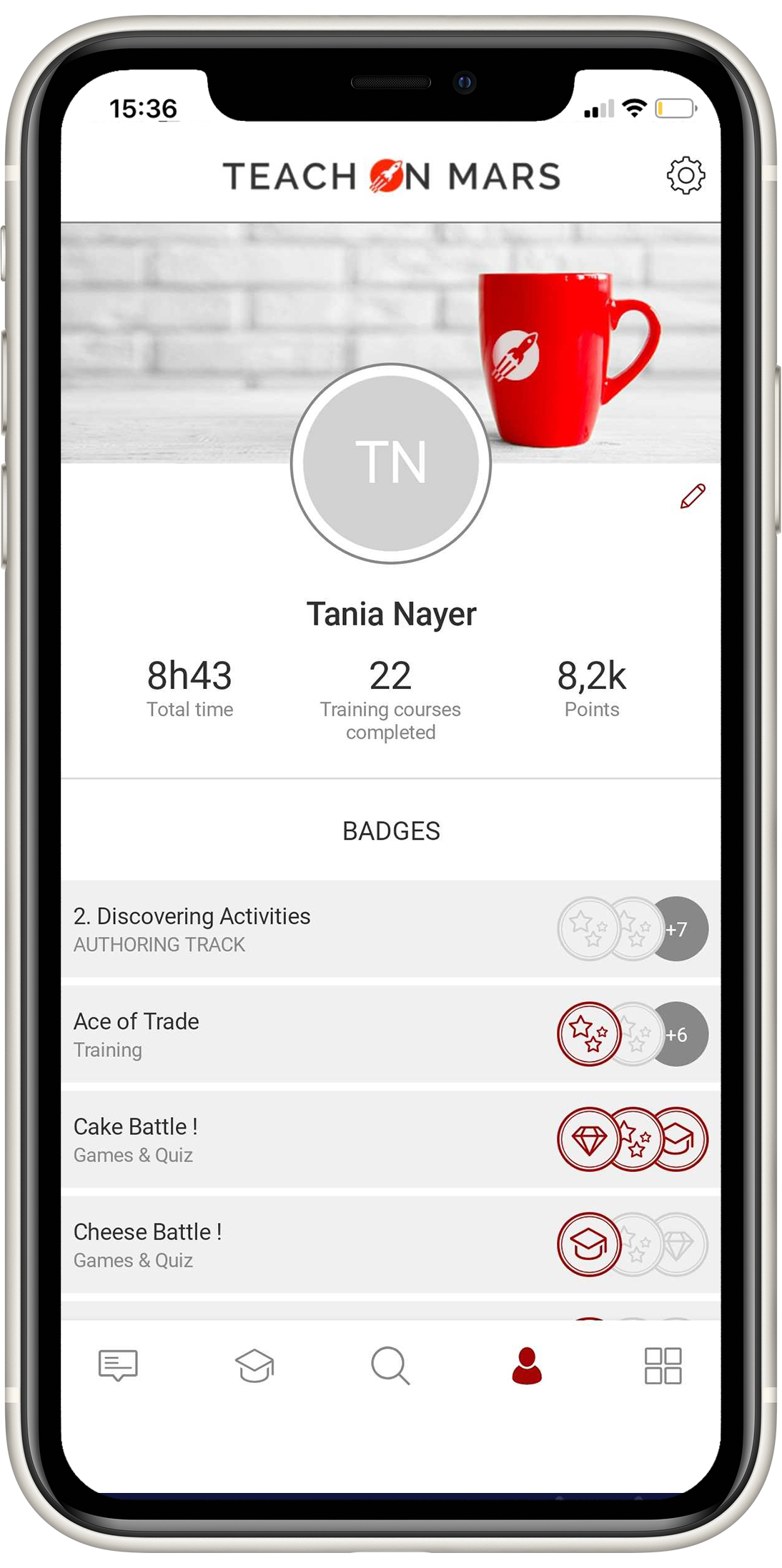 but also directly in a training course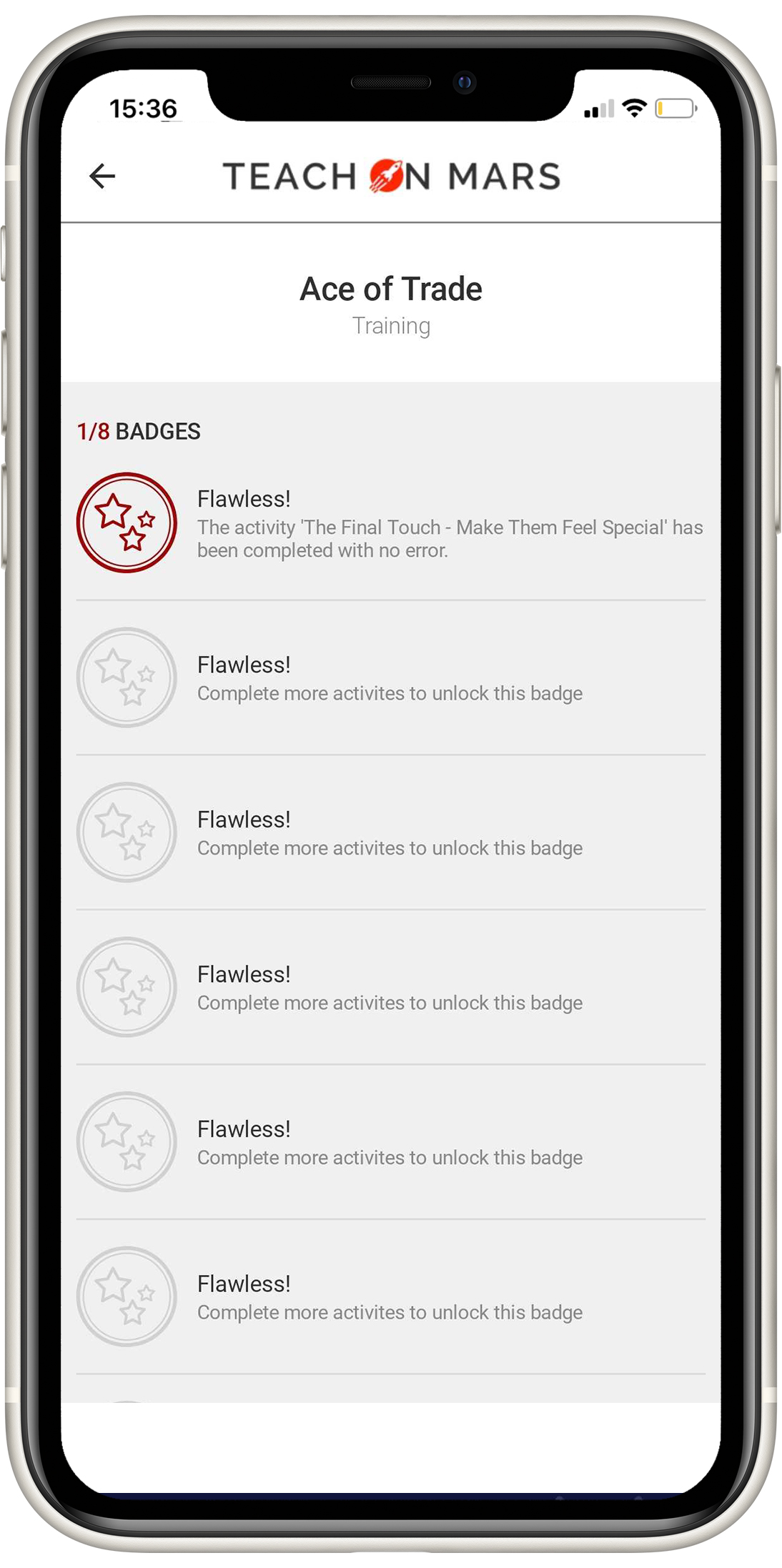 They are automatically assigned in the following cases:
| | | |
| --- | --- | --- |
| Meaning | To do | Done |
| Flawless on a scored activity | | |
| Completed training course | | |
| Completed training course with flawless on all scored activities of the training course | | |
| Success on a certified module | | |
Note: Badges do not earn points, they are part of the awards. For more information on other types of rewards, read the article "What are the learners rewards?"
How to activate badges in a training course?
> CATALOG / Training courses > your training course > Authoring
At the bottom right of the Authoring page, check the Badges box.
Note: This option will take effect the next time the training course is published.