A scored activity, when completed, will give a final score to the learner.
This score thus becomes a key element of the activity success or not.
What are the scored activities:
A Web activity can also be a scored activity, provided that the activity was configured as such.
In the app, scored activities show a small cup to the right of their name.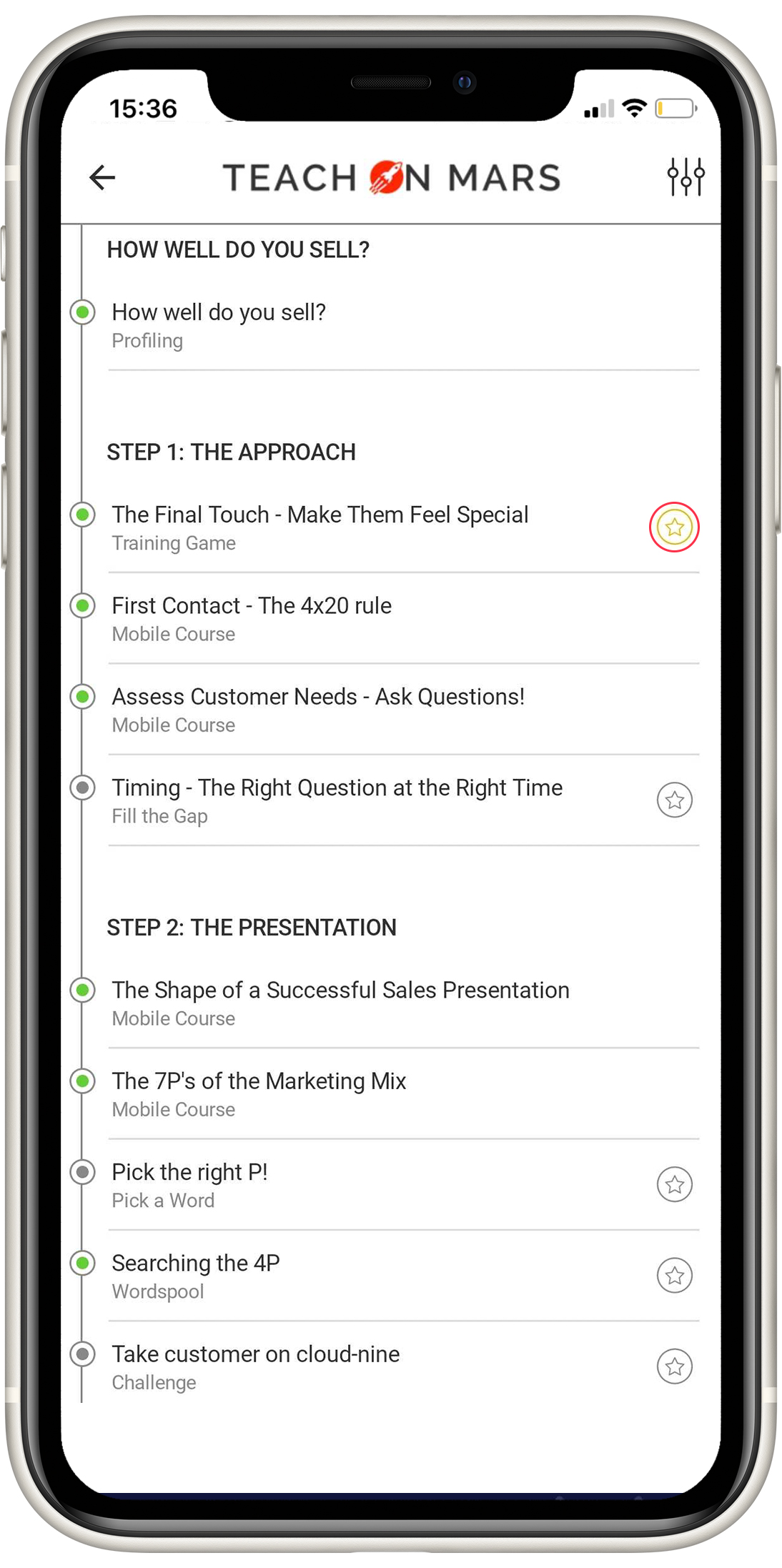 For a more detailed understanding on how scored activities work, read the article "How do scored activity work?"
To find out more about other types of training activities; read the article "Training activities dashboard"