Surely you've waited too long for a video to load on the Mission Center? Or for it to be hosted online when it is integrated into a training course or communication? Or even, you may have seen this process fail for various reasons, in particular regions of the world where the connection is a little more limited (ex: Russia, China)?
But have you put the odds on your side? Have you uploaded a video whose weight is consistent with its use? Keep in mind that your videos are mainly played on smartphones and therefore that ultra-high definition is not necessarily necessary.
Note : The video files must not exceed 80MB except the video-type communication limited to 50 Mb. Read the article "How to manage videos in training course activities?"
Which free tool to use for the videos compression?
When you are concerned about sending videos, at Support Teach on Mars, we check your videos and their weight / quality / duration ratio and sometimes we allow ourselves to compress them using a fast tool, Handbrake.
Here are a few screenshots of how we use it on a 41MB video for 31 seconds, which seems a bit heavy.
We open Handbrake (to download from https://handbrake.fr/downloads.php and install on both Mac and Windows) and choose the video via the "Open source" button.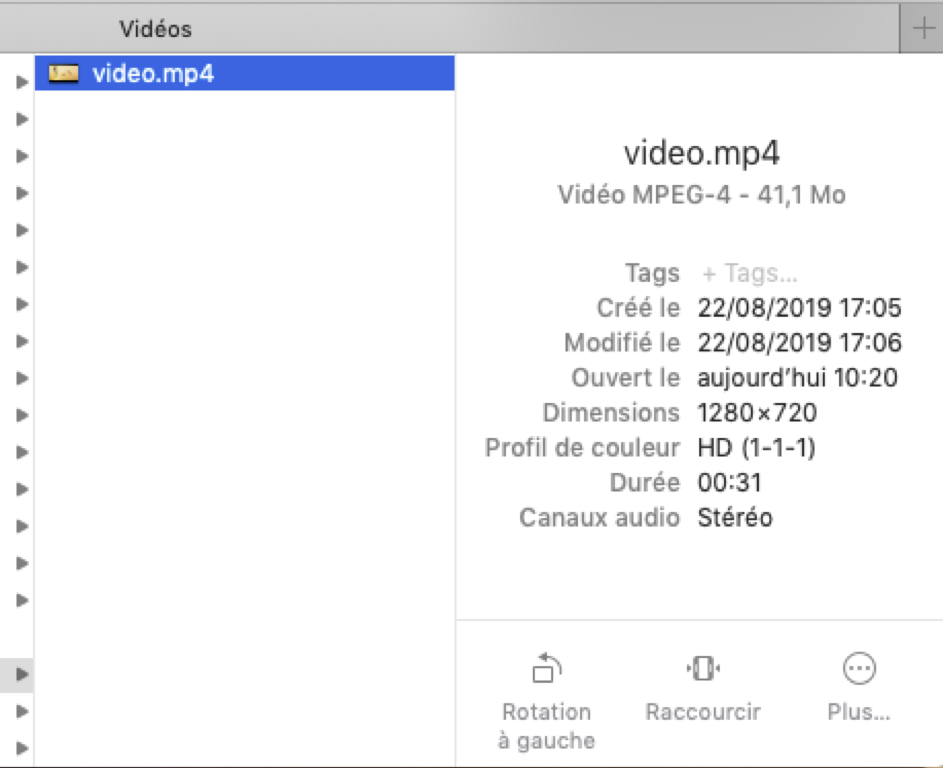 Once done, we choose the compression settings.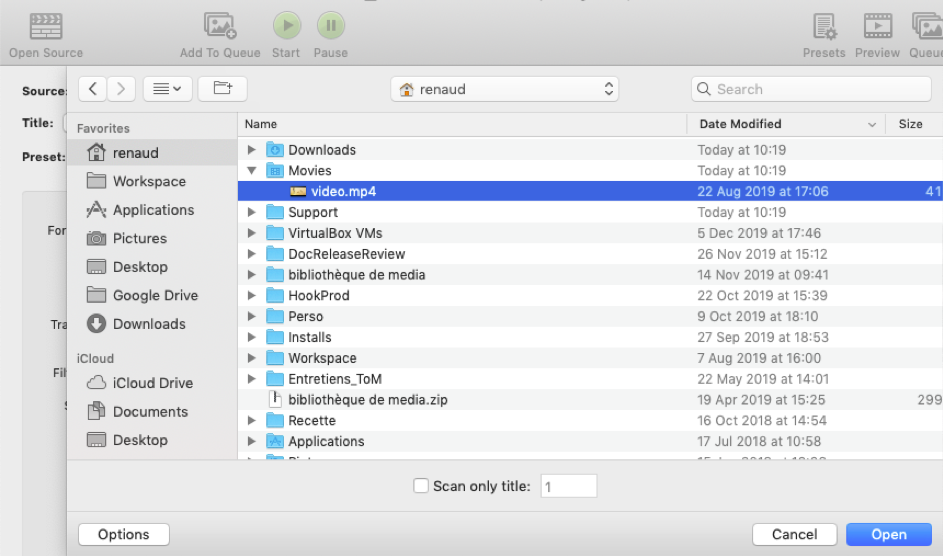 In order to obtain a good quality / weight ratio, it is recommended to simply modify two parameters:
the definition in 720p
and the number of frames per second at 30
Start processing the video by clicking on the "Start" button at the top.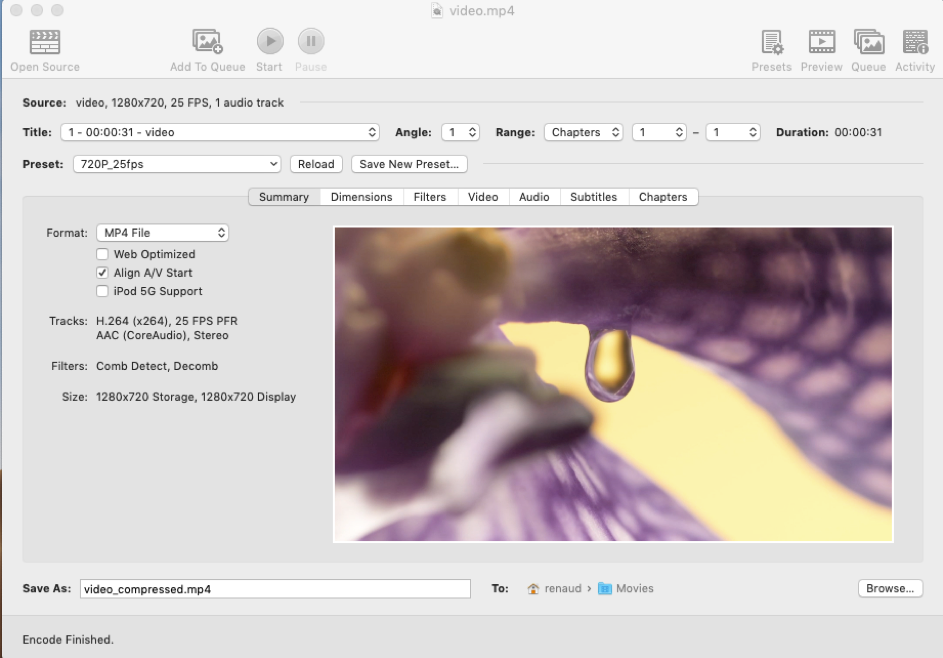 The result is convincing: the compressed video only weighs 10MB, or four times less!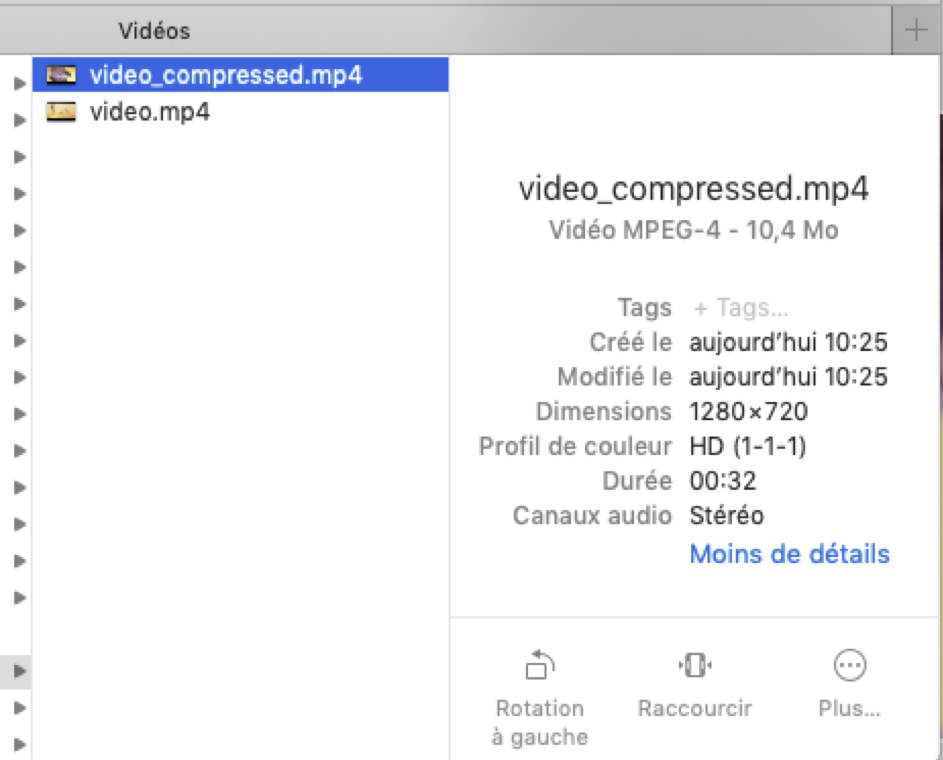 And we can launch the two videos side by side, the quality has not been altered in any way: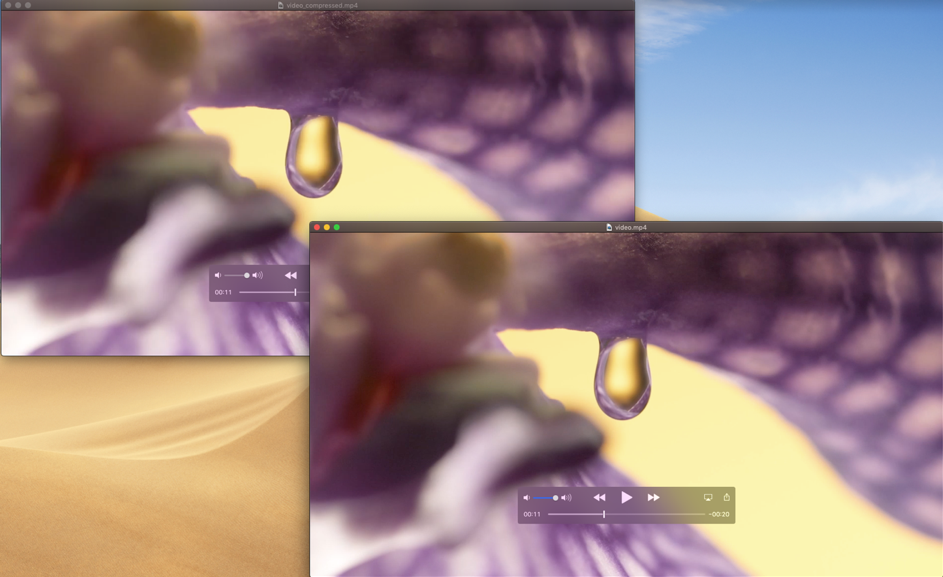 What is the advantage of compressing a video?
Thanks to the compression performed on the video, we have just gained 30MB of disk space,
time saved to upload this video to the Mission Center,
as much time and space saved for the learner if he/she downloads the training course in "Offline" mode.