From the Profile tab of the App, the learner can modify:
his/her avatar
his/her first name / last name
How the change the avatar?
Click on the avatar and authorize the App to access your pictures. Then select a picture in your Gallery or else, or directly take a new picture.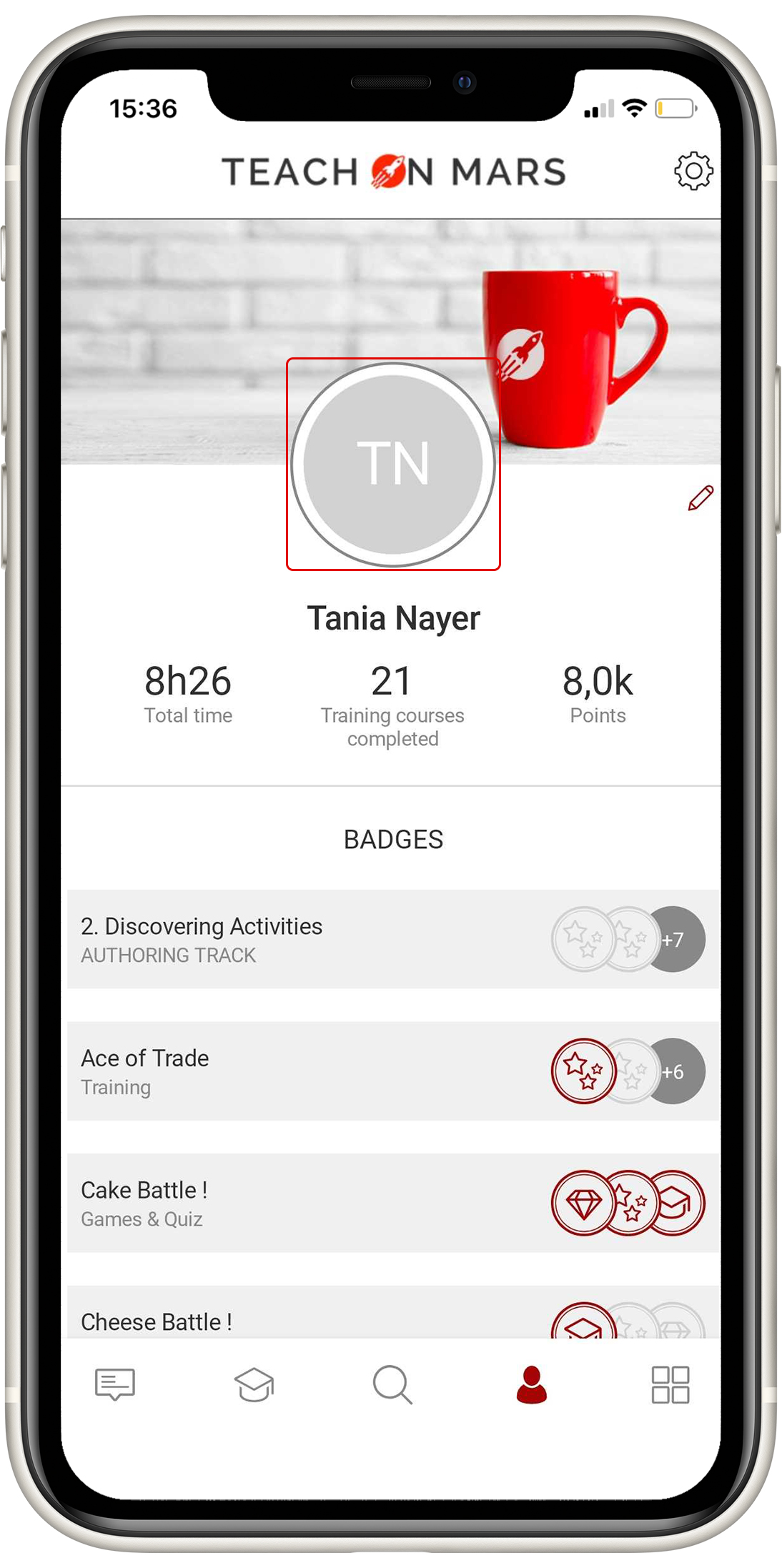 How to change the first and last name?
Clicking on the

icon to the right of your name, the form appears and you can then modify your information.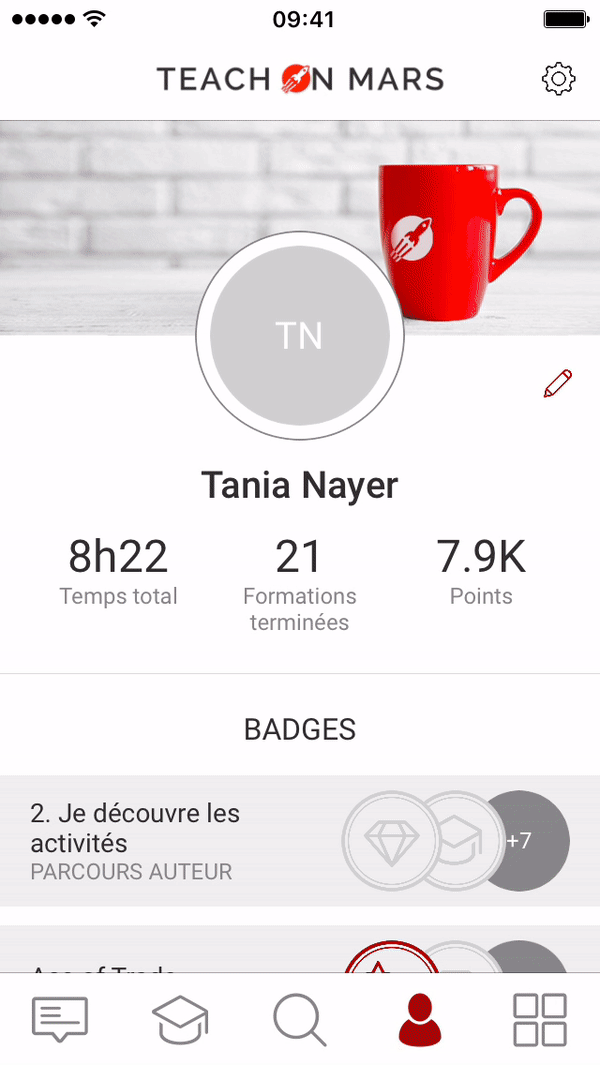 Finish this action by clicking on Register to save your modifications or on the top right cross to close the form without saving the changes to your profile.