> CATALOG / Training courses > your training course > Administration
On are on the Administration page of your training course and do not see the Generate license or Share demo buttons?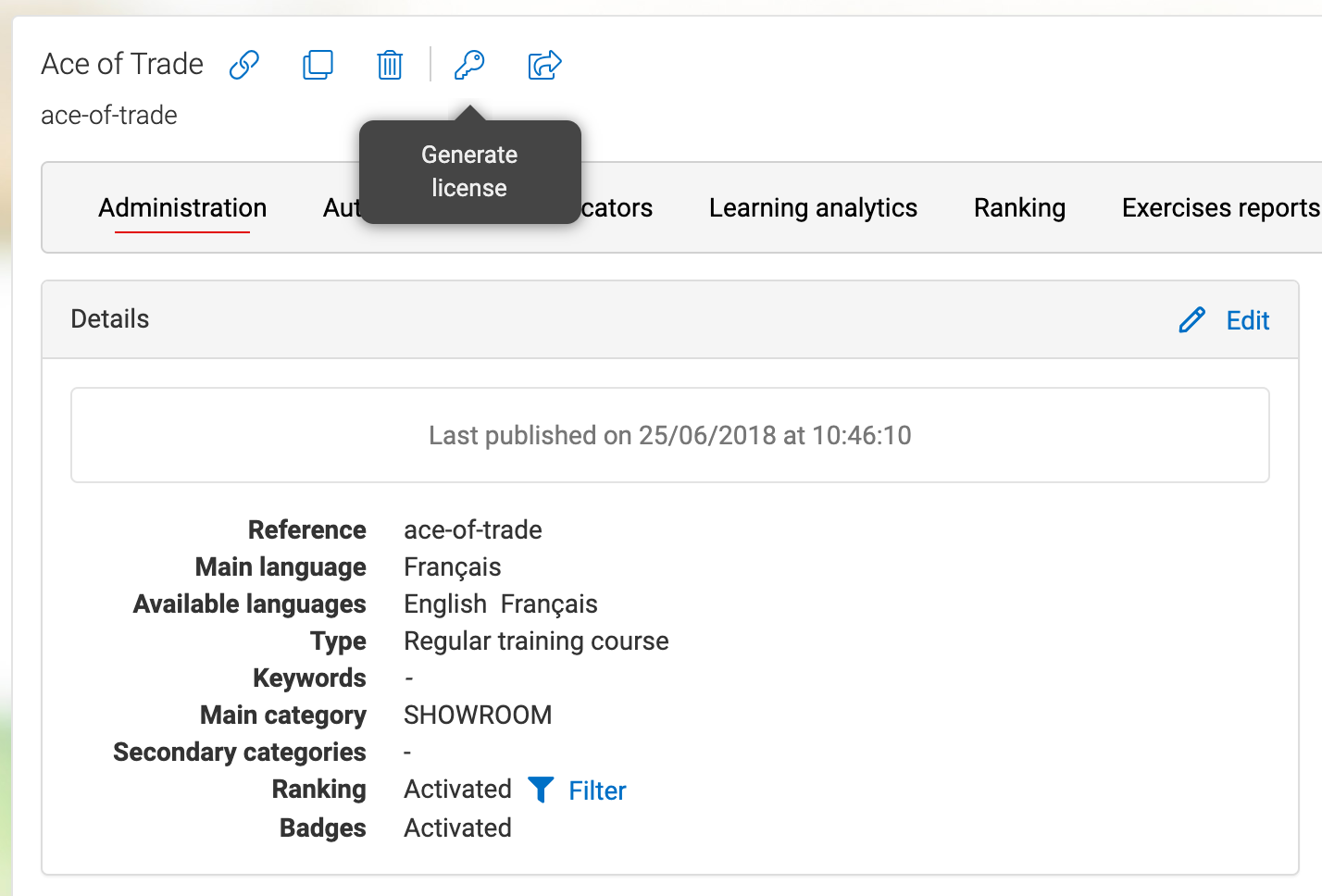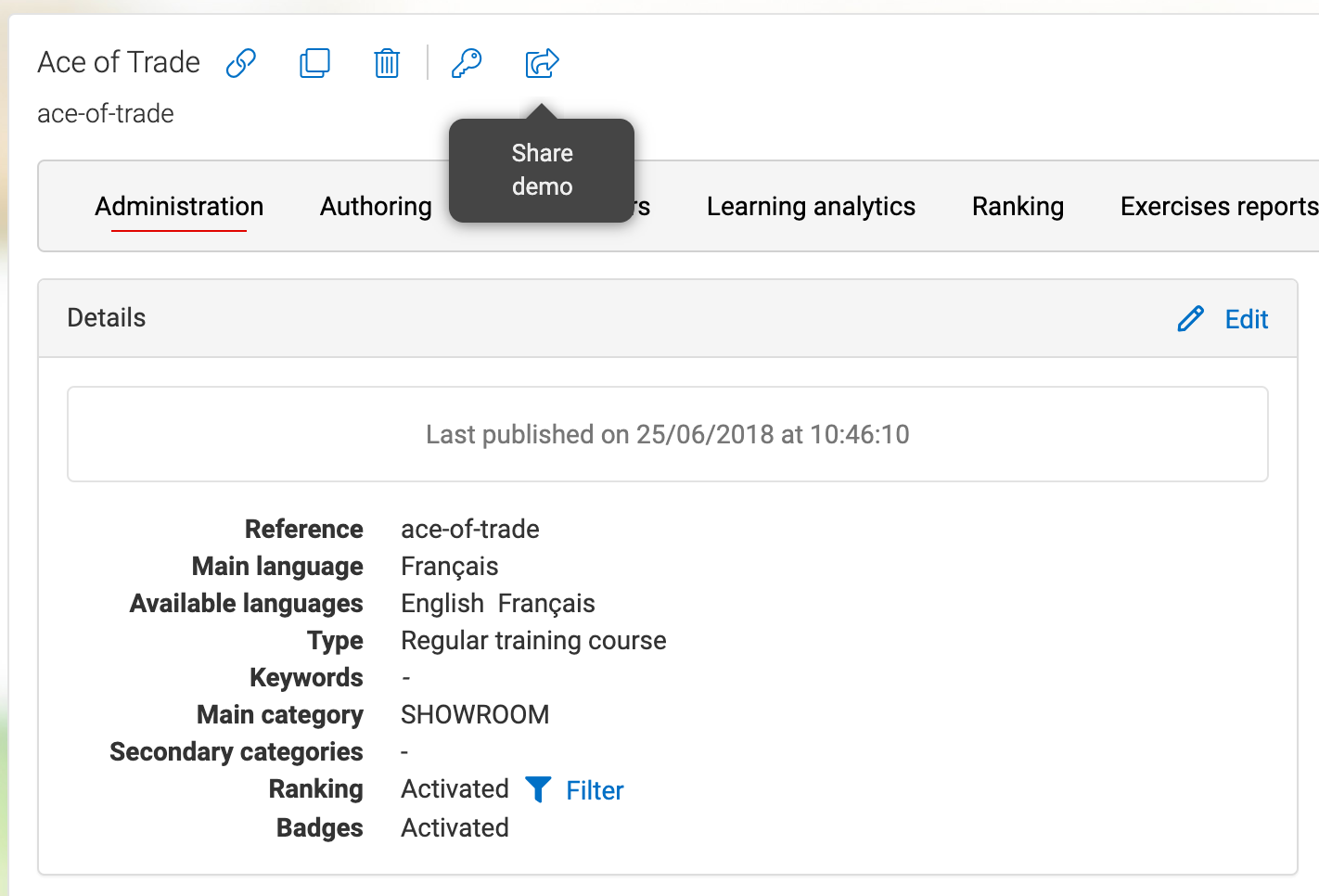 There can be two causes:
This feature is only available from 3 version of your Mission Center. If your version is older, contact your project manager to request an update for your instance.
This feature must be activated by Teach on Mars teams. Contact your project manager to request activation.
Your training course may not have been published yet and must therefore be published
The training course may itself come from the "Off-the-shelf content" feature and cannot therefore be shared with a third-party Mission Center.