When the manager account is created in the Mission Center, there is no automatically assigned role. It is necessary to update this section in order to give the manager an access to the back office functionality(ies) :
Filters : it defines which group of learners the manager can manage (view, create, deactivate) based on the values of the filters he/she can access.
Access to training courses: it defines which applications and training courses the manager is allowed to manage.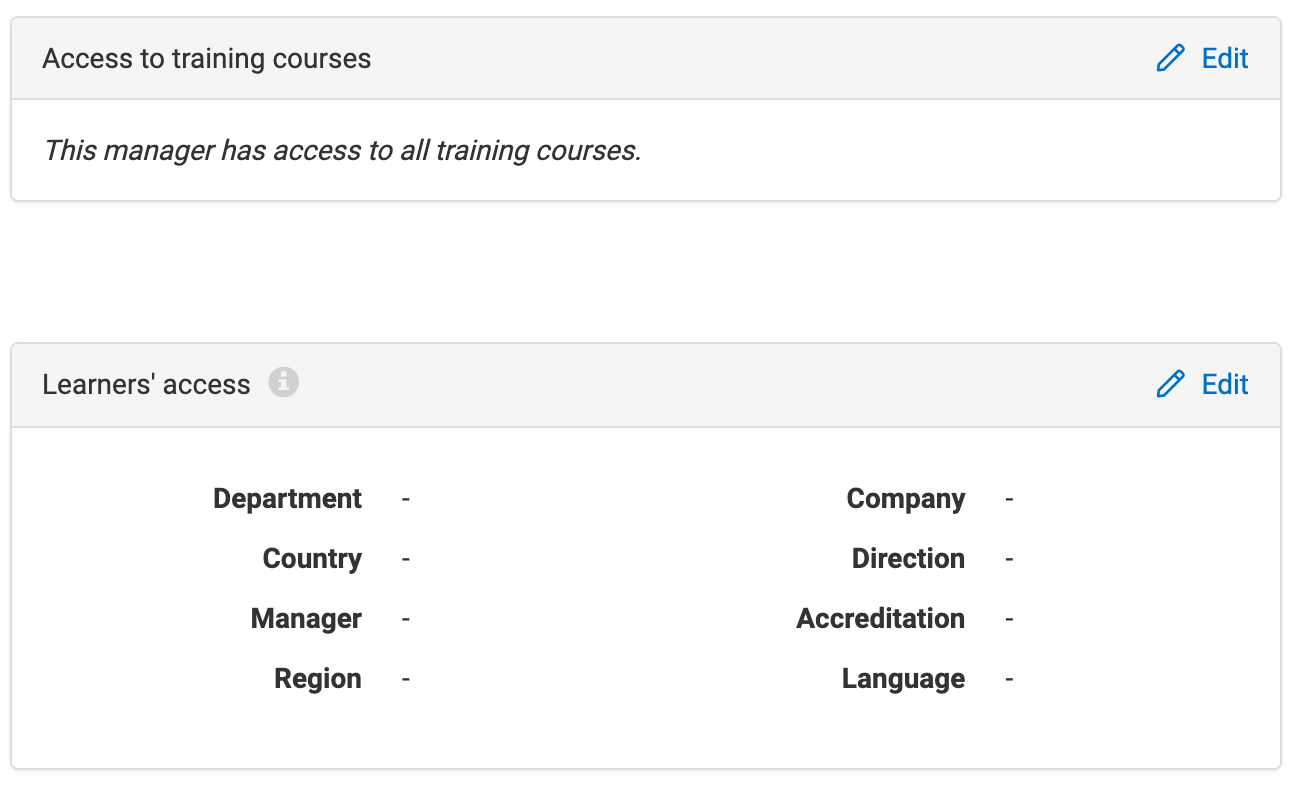 | | |
| --- | --- |
| Rôle | Description |
| roleAnalyst | Can see reports |
| roleAuthor | Can create content |
| roleLearnerManager | Can access the learners section |
| roleTrainingManager | Can create training courses |
| roleTrainer | Can create and manage Live! sessions |
| roleCatalogManager | Can manage the catalog (both training courses and categories) |
| roleCommunicationManager | Can send communications* |
| roleThemeManager | Can create themes |
| roleAdminManager | Can create managers |
* For this right, the Mission Manager must also have the Learner Manager role