You can now customize by adding the learner's information:
your communications
a text in an activity (with the Web authoring tool)
a weblink type activity
a weblink type communication
1. Customize your communications
Access your Mission Center and click on Communications, then create your communication.
In a to be filled field, simply type $( and the different elements of customization will be proposed to you, you can click to select the one you wish to use.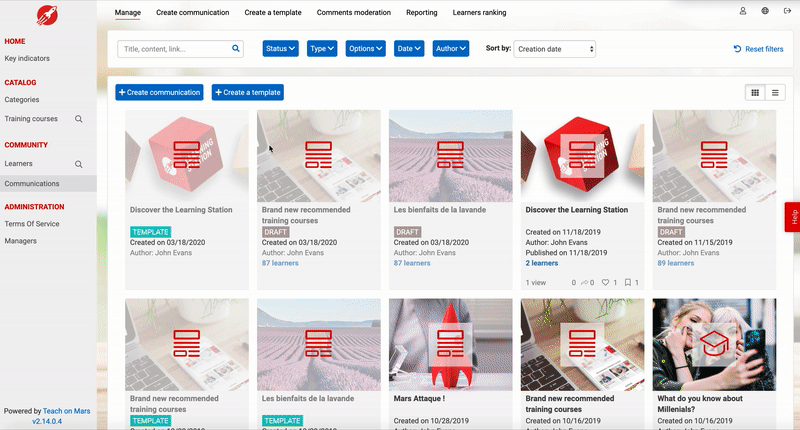 2. Customize a web link type activity
See point 1 above.