> COMMUNITY / Learners > Import / Change > Change login / Merge learners
The import works the same way as for the learners list import :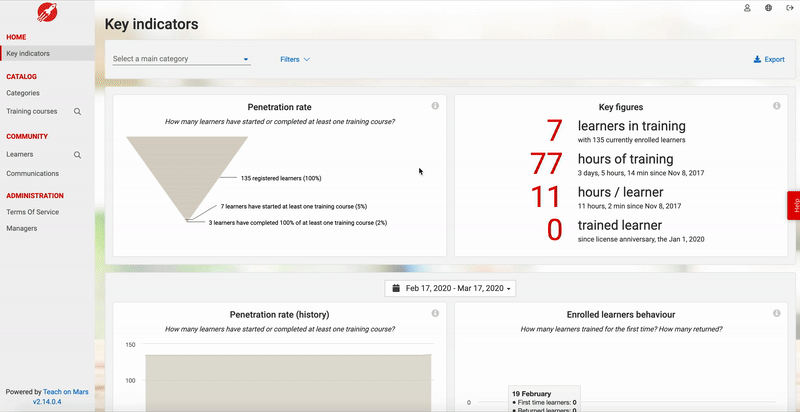 You can directly download the login.csv template file from the Mission Center.
This file includes two columns only to be filled in:
oldlogin
newlogin
Finish by clicking on Import now once your csv file import done.
How does the learner's accounts merge work?
The import allows the administrator to import a CSV file with two columns:
oldlogin: the login from which the data will be transferred
newlogin: the destination login (either the new login, or the account to which the data will be transferred)
A summary screen of the number of merges or moves (or errors) is shown before the administrator can confirm the action.
Notes:
If the oldlogin does not exist, an error appears on the confirmation screen
If the newlogin already exists, the data is merged into the newlogin account and the oldlogin account is deleted with all associated data. Oldlogin learners are logged out of the App.
If the newlogin does not exist, the oldlogin is renamed by the newlogin. Learners are not logged out of the App.