In the 18.3 version, a new report gives access to statistics on learners' answers to each question in the Challenge activities.
If your training course contains at least one completed Challenge activity, a new Challenge answers tab becomes available in the statistics screen of your training course.
> CATALOG / Training courses > your training course > Challenge answers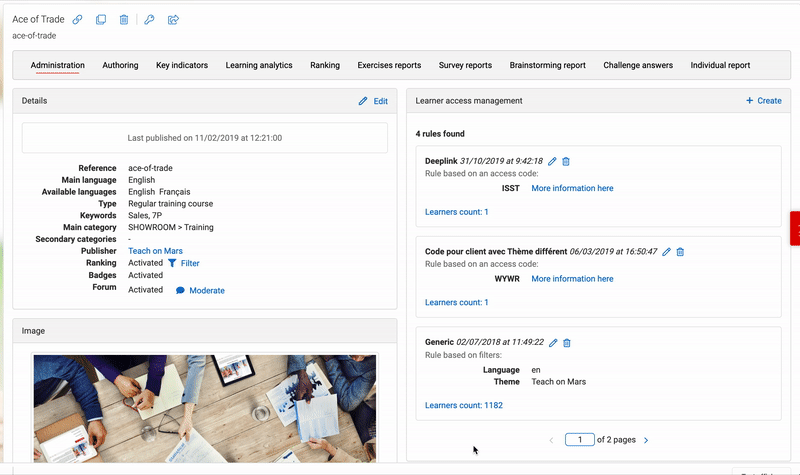 This new screen is structured in 3 parts. At the top, the usual filters which will allow you to select the population of learners on which you will consult the statistics.
Bottom left, a first selector that allows you to choose the Challenge activity for which you want to see the statistics. By default the first challenge of the course is selected. Below, a double selector allows you to select the version of the activity.
First, an explanation is needed
When you modify the questions or the answers of a Challenge, a new version is referenced in the Mission Center when you publish your training course (even if it was only a spelling correction), and this in each language. Each version can have different questions and a different structure, that is why we have to differentiate them. Learners who then answer this Challenge will be linked to the new version, in the language they have chosen for the training course. If, however, no change to the Challenge is noted in the new publication, learners will always answer to the same version as before the publication.
This second selector therefore allows you to select the language and version of the activity that will determine the visible answers in the statistics.
As soon as a version of a challenge is selected, the statistics are displayed by question. The questions are those present in the selected version. And for each of them, a graph shows the distribution of learners on each answer as well as the number of participants.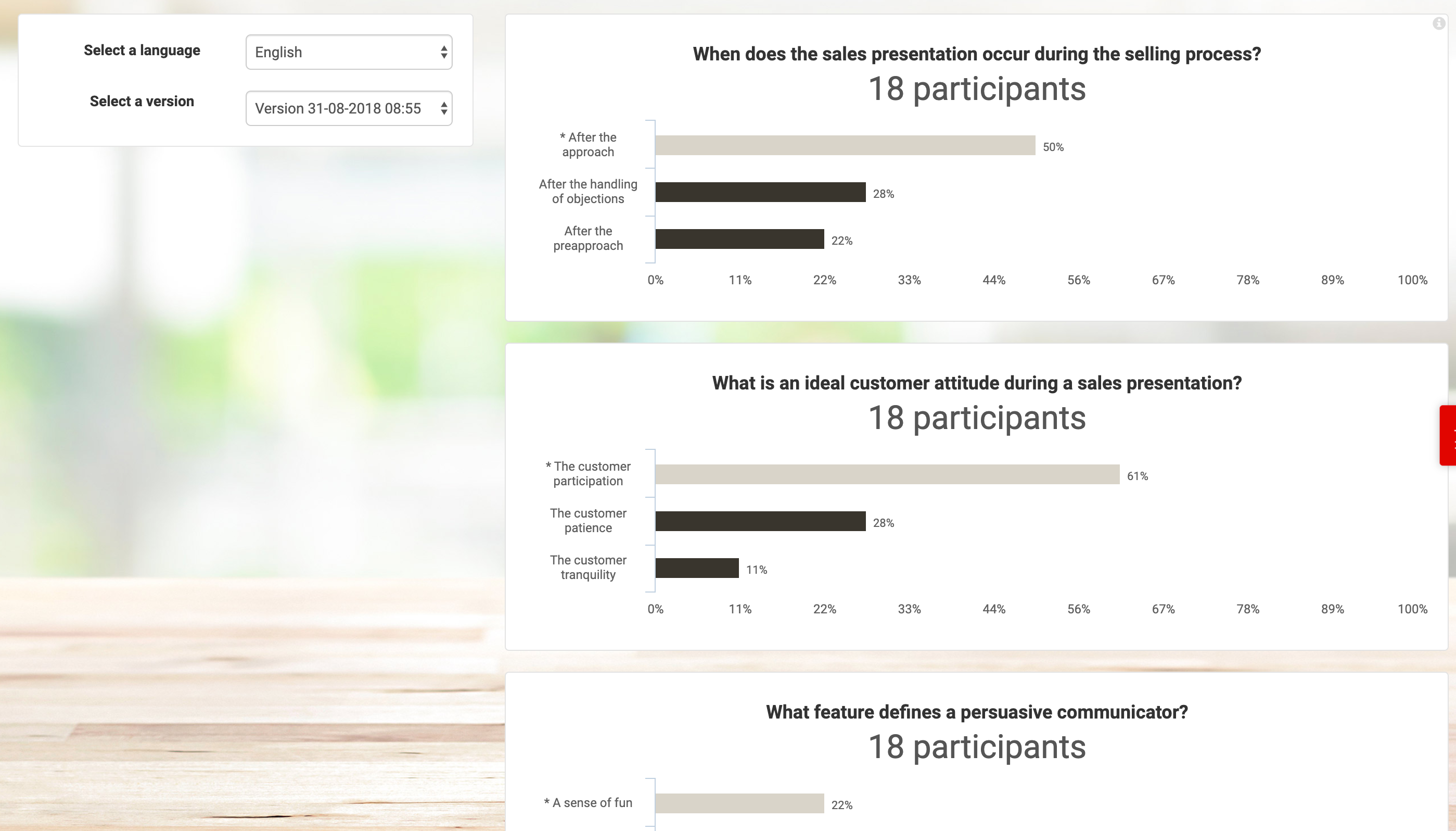 > CATALOG / Training courses > your training course > Learning analytics
In order to have a more complete view of the responses, a CSV export is also available. To obtain it, click on the Export button to the right and select Export by "Challenge" activities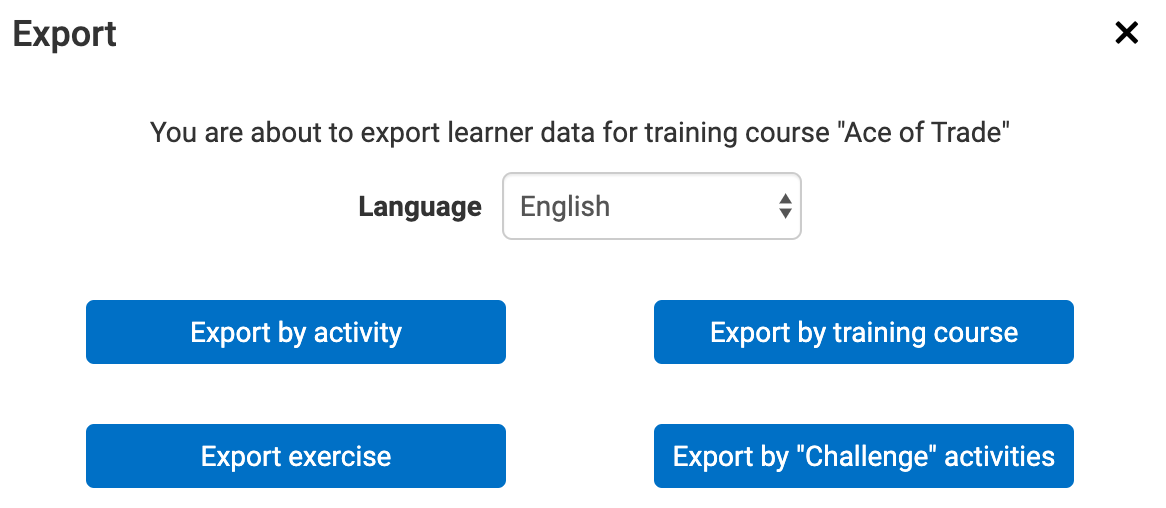 The file will list, for all the training challenges, for all the learners selected by the filters, the answers of the last connection of each learner, whatever the version. For each answer from a learner, the export specifies:
The version
Language
The question
The answer selected by the learner
Success / failure on the question
The expected correct answer