> CATALOG / Training courses > your training course > Ranking
Note: In order to be able to access the training course Ranking, it must be activated. To do this, from the administration page of your training course, click on Edit and check the Activate ranking box.
You can use filters for your ranking and define a period for your search using the calendar.
Read the general article to know how to use the filters or how to choose a date range.
This statistics page presents the ranking of learners for training coures (by points or time spent)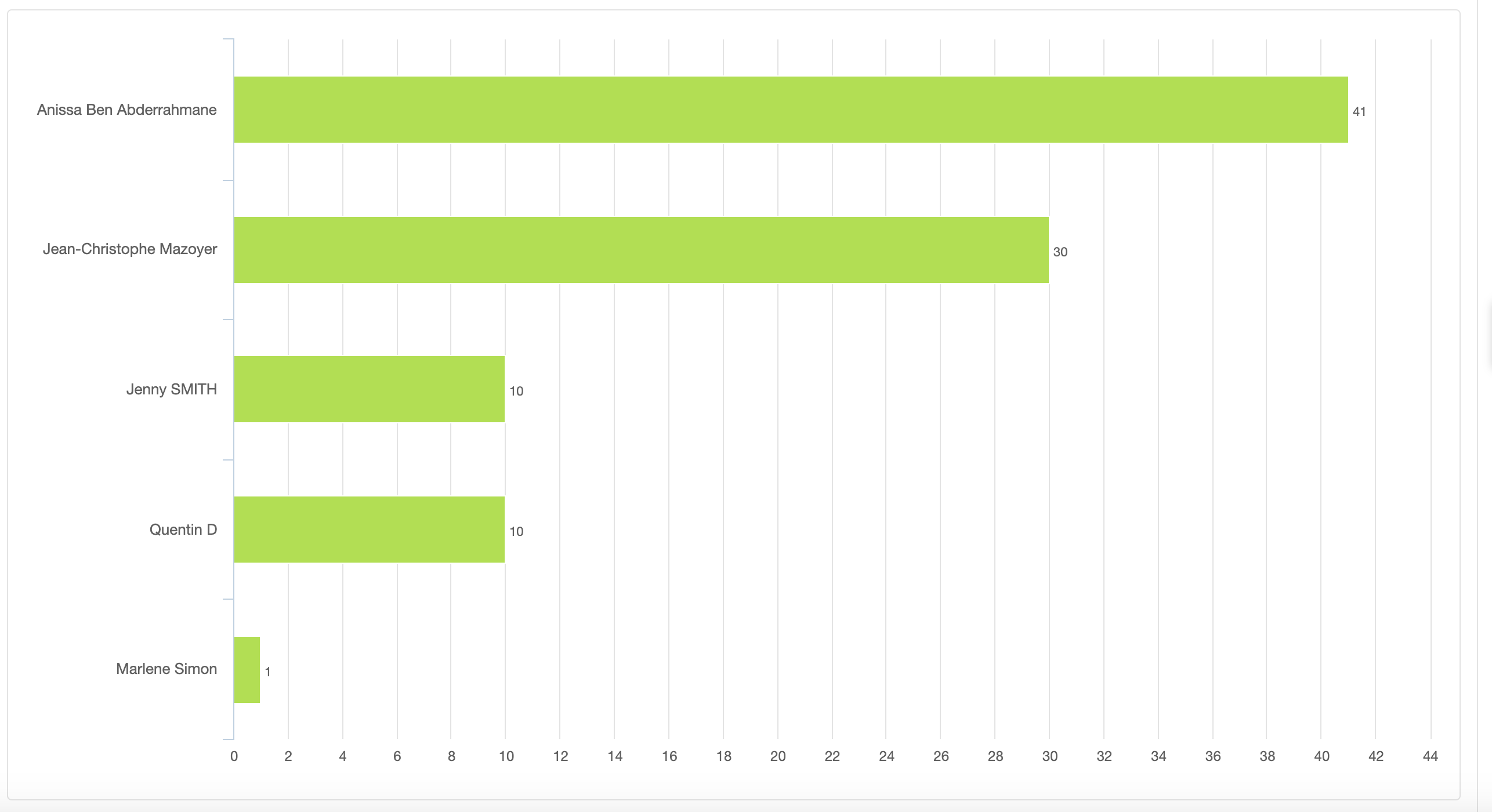 In the App, learners can see the Top 3, and their position within the ranking (see the article : « How does learners ranking work? »)