You have finished editing your training course content, and you wish to see the result in your App befoire publishing your training course and make it available to your learners? It is possible!
How to pass the training course in Test version?
> CATALOG / Training courses > your training course > Authoring
Click on Create a test version.
Select the language and fill in your Update message (optional) then click on Create.
Note: a message informs if there is no access rule created for the training course.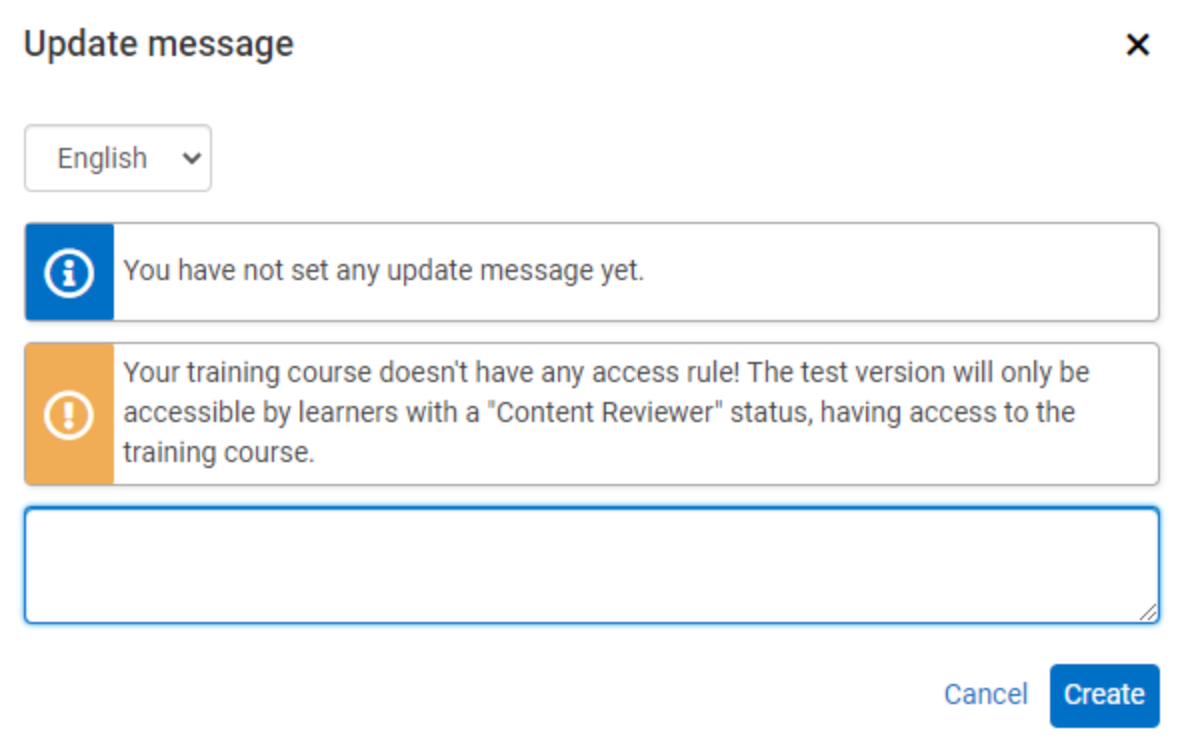 The green dot which was on Editing, turns yellow under Testing, then green once the Test version is available.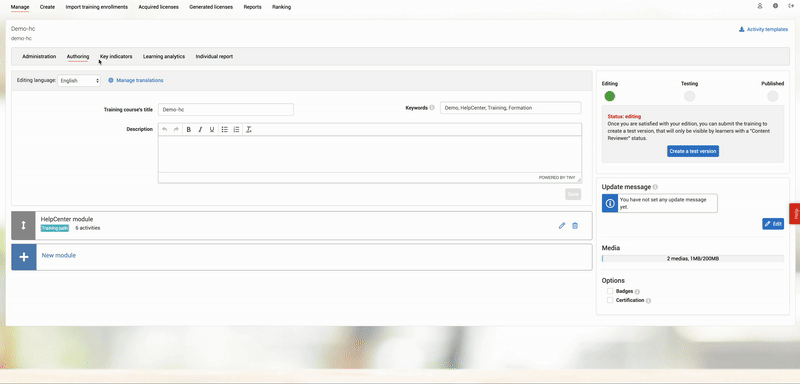 How can I see that my training course is in Test version in the App?
Open your App on your mobile device, log in with a user having the content reviewer status. You will see your training course appear with the TEST mention.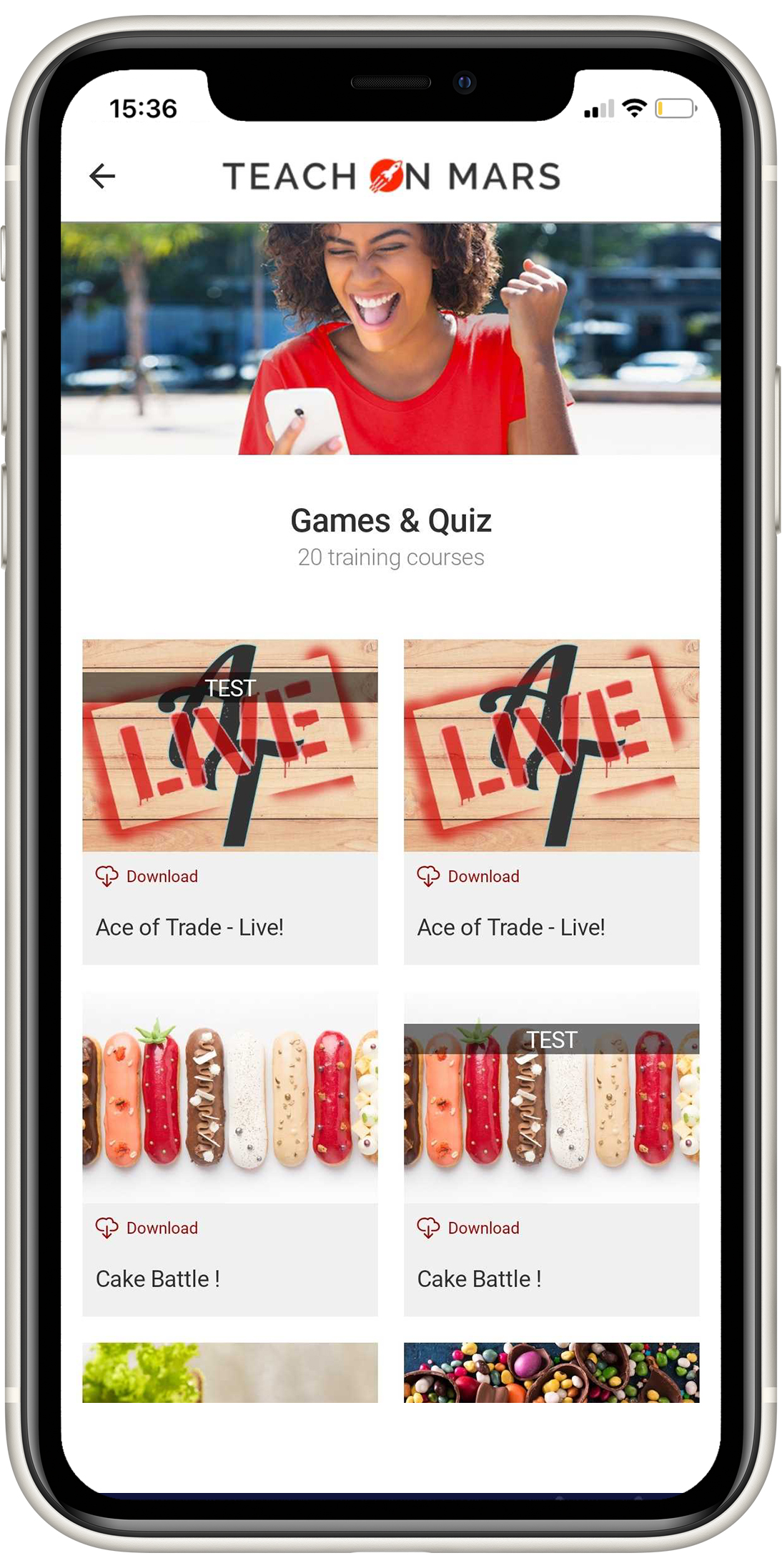 You are now ready to publish your training course (read the article : "How to publish my training course?".
Note: If this training course has already been published, you can not delete any module or activity, neither to modify an activity type (e.g. change a Wordspool for a Quiz Game). Also, it is not possible to move an activity from one module to another. For more information, read the article "How to update an already published training course?"