When you create your training course, you can add keywords in addition to a description (read the article "How to add a description to my training course?" to know more).
Why to add keywords?
Assigning keywords to your training course will allow you to find it more easily in your application. In the Search tab of the App menu, the learner can search for a training course by keyword; the suggested training courses will be those whose keyword is contained in the title or description.
App Search function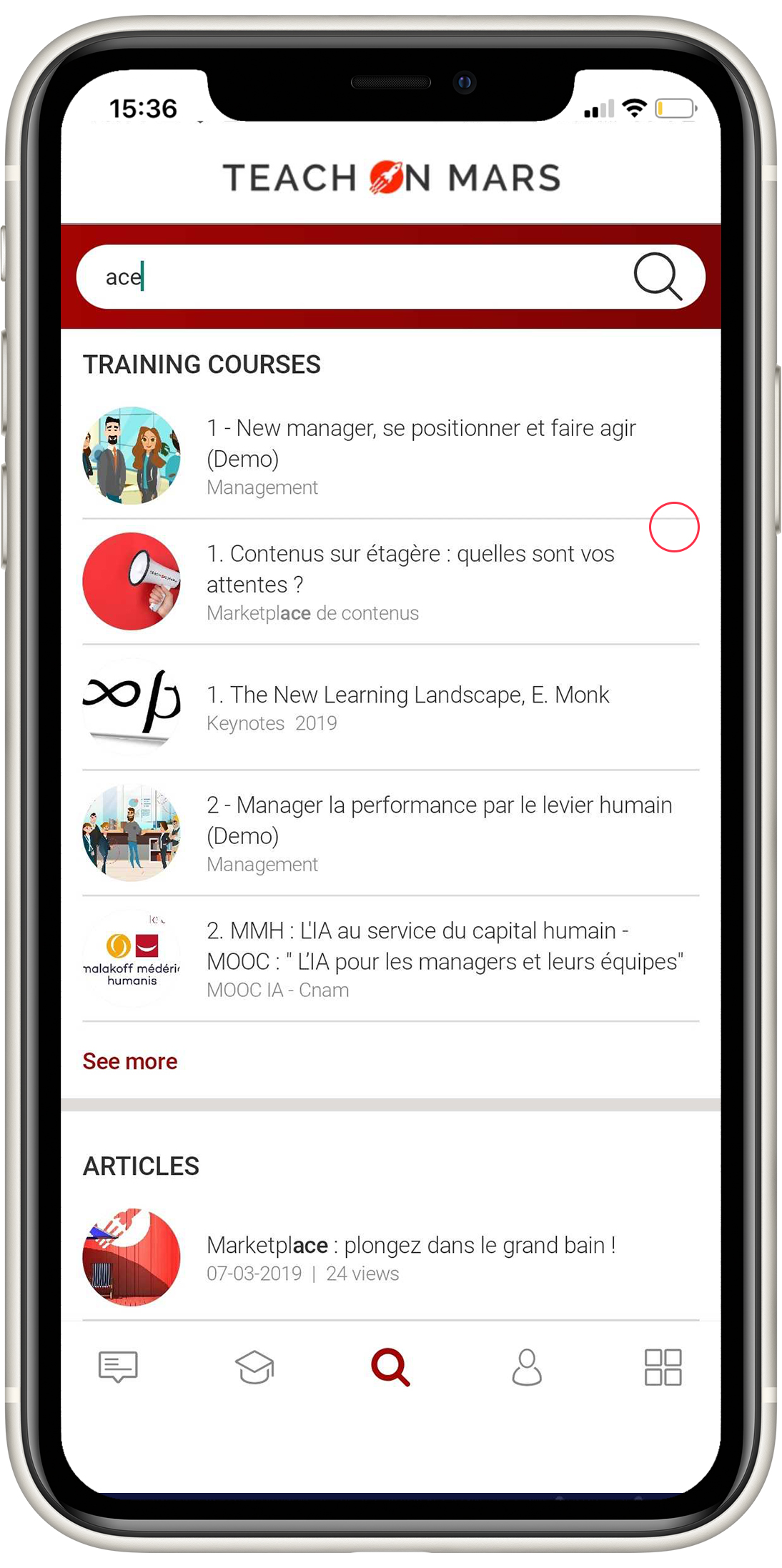 How to add keywords?
> CATALOG / Training courses > your training course > Authoring
In the Keywords field, add your keywords separating them with commas