1. DIRECT LINK TO A TRAINING COURSE
You can obtain a QR code for an activity. This code will allow the learner to open the activity from a communication or an email.

Once clicked, the link is automatically copied to the clipboard and the following window appears: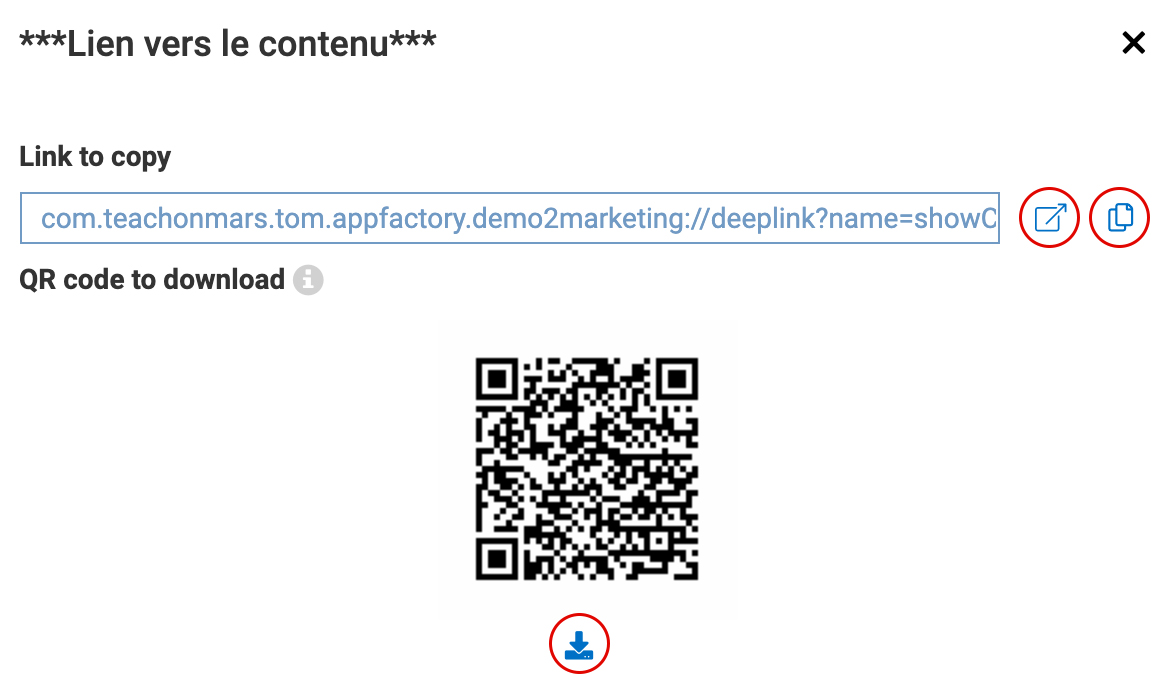 : click to be redirected to the link address

: click to copy the link address again

: click to download the QR code
Note: it is not possible to have a direct link to Toolbox or Self-evaluation / Exercises activities
WHAT IS THE BEHAVIOR OF THESE DIRECT LINKS?
On a phone with the app installed, the app will be launched and the learner will be redirected to the content
On a phone that does not have the app installed, the webapp will be launched but the home screen will prompt the learner to install the app (default webapp screen if the screen is too small)
On a non-mobile device, the webapp will be launched and the learner will be prompted to log in
If the training course is already installed, the learner will directly access the activity, otherwise, he will be invited to download the training course (taking into account that the learner is enrolled and can access it). For information, read the article on direct link to a training course.

Note: This feature must be enabled by the Teach on Mars team. Do not hesitate to contact your Project Manager at Teach on Mars.