This feature enables learners to block the retrieval of anonymous data when using the mobile learning application.
Note: This is an optional feature.
How to activate or deactivate the "Opt Out Google Analytics" feature in your app?
In your user profile, select "My account".
In "Miscellaneous", you can activate or deactivate the "Anonymous analytics" option.
From the Profile tab, click on

, you can then choose to activate or not the Usage Analytics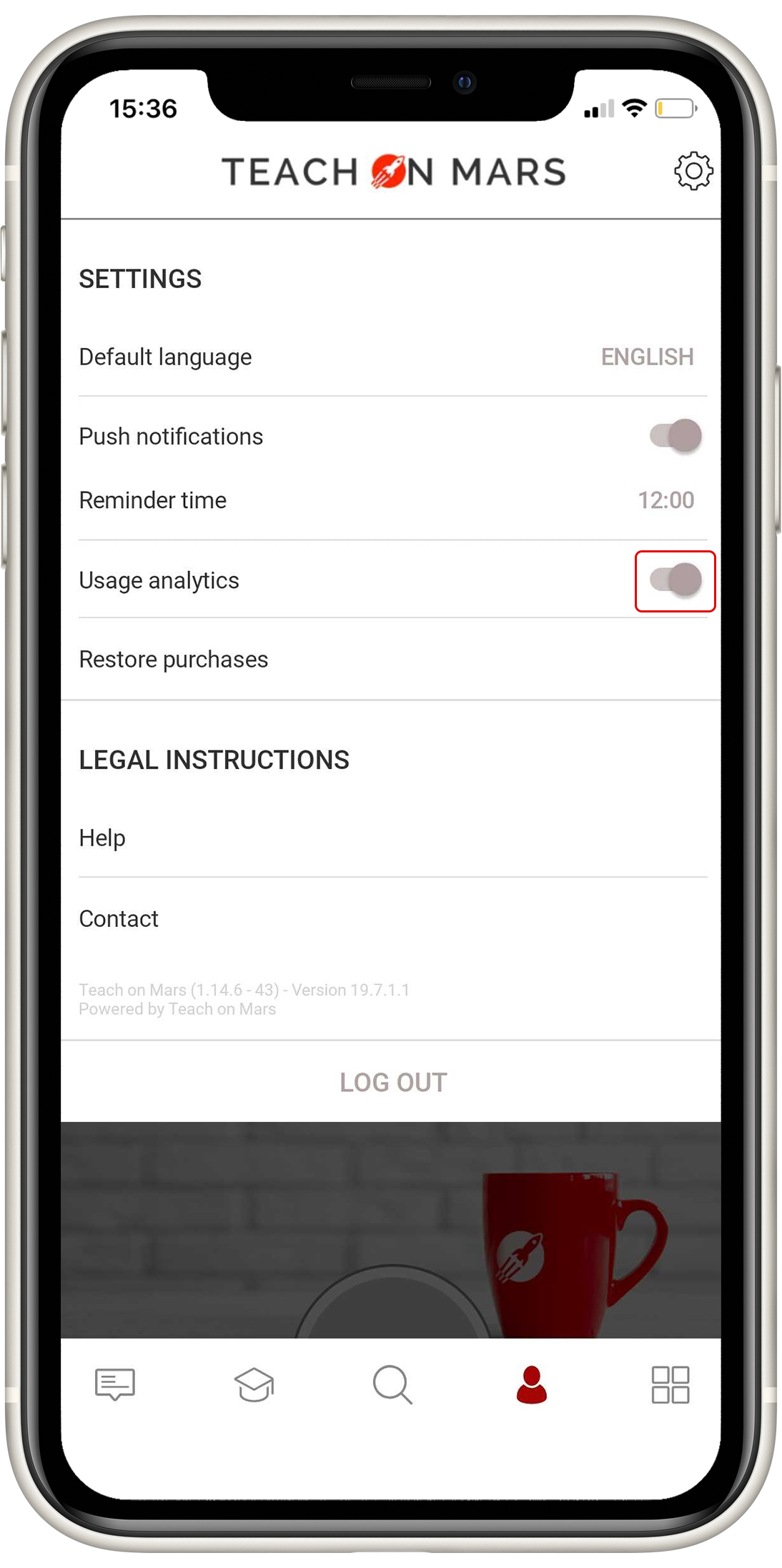 Note: To learn more about Google's statistical data, read the article "Comment lier l'App et Google Analytics ?"