Availability date: 9-01-2020
New features
Recommendation quiz : The recommendation quiz lets you personalize your learners experience even more, and better develop their potential, by offering them the learning content that really suits them. Create a thematic questionnaire for your learners: depending on their answers, different training courses will be recommended. These will appear in the "my recommended training" area of ​​the learner's application, so that they can be quickly accessed. On the Mission Center side, it is possible to create one or more recommendation quizzes. Once learners have answered them, it is possible to find their answers in the Mission Center, as well as the training courses that have been recommended to them. To start playing withe the recommendation quiz, just go to your Mission Center, in Training course > Create. (If the functionality is not visible in your Mission Center, simply ask your Teach on Mars project manager to activate it*.) The recommendation quiz requires apps to be re-published.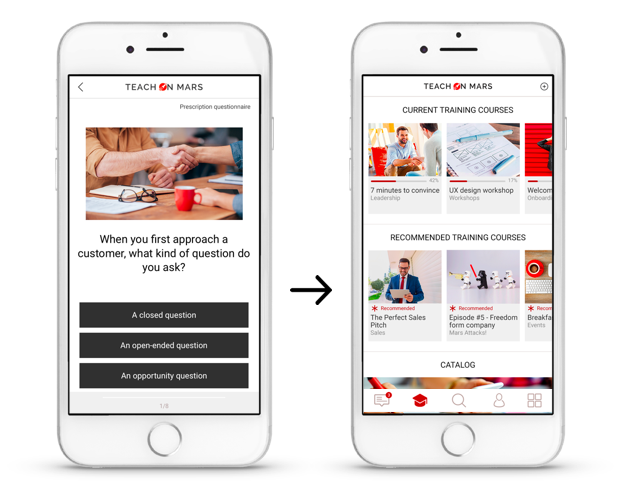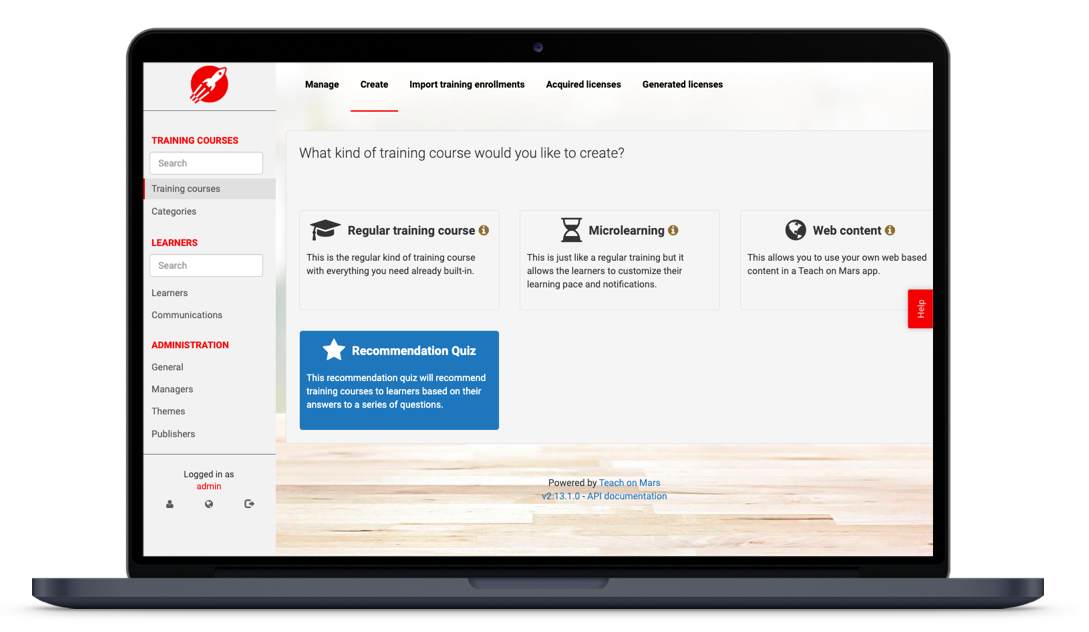 "BI" (Business Intelligence) option : Have you dreamed of training data that is as precise as flexible? It's possible with the new Business Intelligence option: take advantage of detailed data (daily or weekly) on specific periods, compare them from one period to another, filter according to several custom fields at the same time, and correlate this information with other company data to optimize L&D in your company and demonstrate its ROI. The BI option is chargeable and requires Power BI software (Are you using another BI tool? Contact us!). Its implementation lasts 2 months, at the end of which a set of dashboards pre-built by Teach on Mars will be at your disposal, with all the freedom to modify or create others. For more information on the BI option, please contact your Teach on Mars account manager.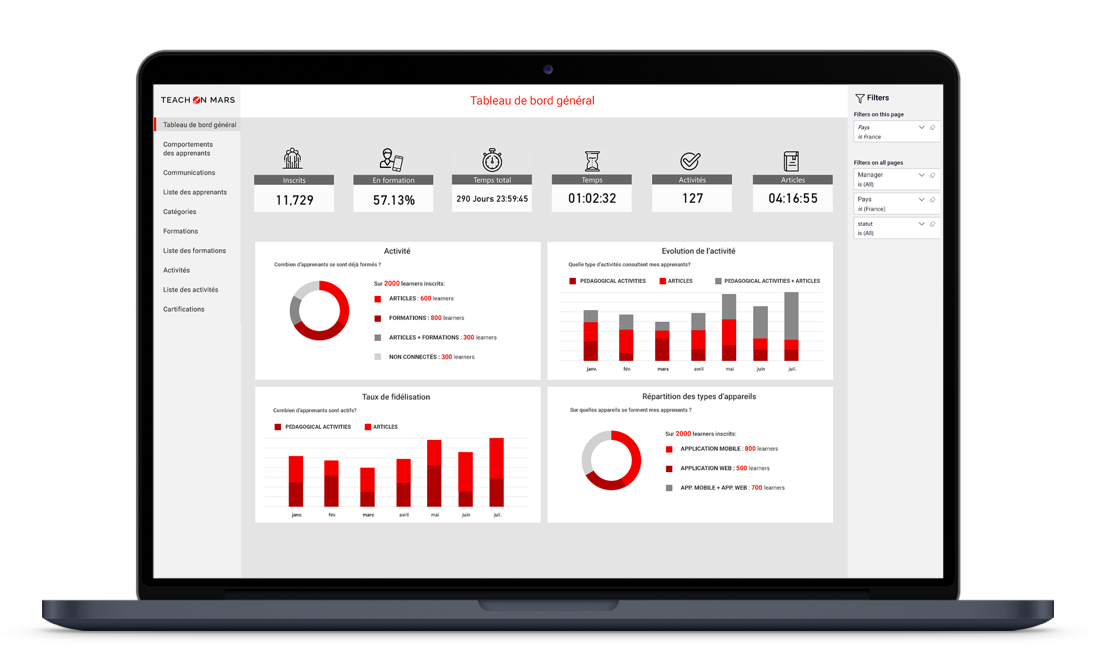 Use of several learner databases: Until then, there were two methods to build your learner base: 1 / use the Mission Center (one-by-one or via .CSV file import) 2 / use an existing learner base (on a third-party system) so that learners log into their training app with their usual identifiers.
These two methods are now compatible. It is therefore possible to combine several bases of learners: one on the Mission Center, and one (or more) "remote" bases. This can for example be practical in the case of multiple learning populations (employees, external, partners, etc.) from user databases managed by different systems. To activate both authentication methods, please contact your Teach on Mars project manager.

*Only available in the web Authoring tool.