The embedded statistics are currently in beta test.
The embedded statistics are gathered in one specific "Statistics" section of the Mission Center. You have access to several dashboards and many features that will help you analyze the behaviour and performance of your learners and keep up with the state of your application.
Dashboards filters
Filter by date
The dashboards are filterable by date range. Several options are possible. You can choose a static period: from one date to another, or a relative period depending on today.

Other filters
You can also filter the dashboards by:
Learner's status
Mission Center (only available in the Power Analytics offer)
Custom fields - only those selected in the "Show in the dashboards" column in the Custom Fields section of the Mission Center

Email alert
Some KPIs marked with a bell allow you to send an alert by email when a threshold is crossed, either upwards or downwards.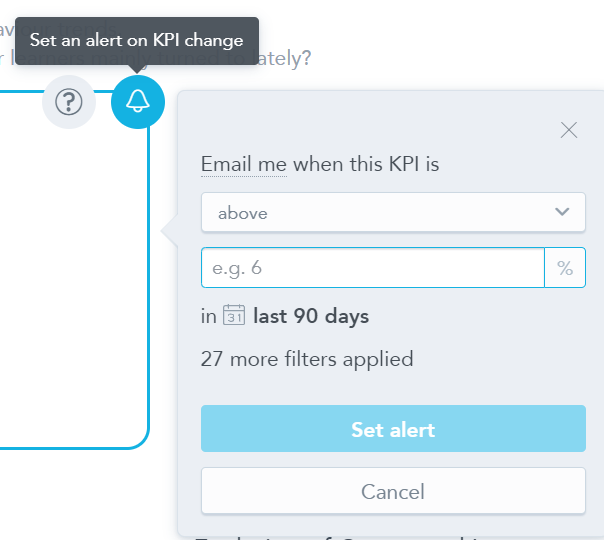 Note: the placeholder is the current number of the KPI as an example.
Schedule export
The insights are exportable in CSV or in XLSX.
You can also schedule the exports by email, on a frequency you choose.